Self-Storage Gates: It's all about
Access Control
Not having a gate around the perimeter of your self-storage facility is similar to setting up a free lemonade stand at the end of your driveway for your kids to market - it's an open invitation for people to come onto your property. Whether those people are just passing time in your parking lot, using your restrooms and dumpsters or scoping out potential units to burglarize, the general public does not need around the clock access to your self-storage facility. Operators have found that when they implement a total access control system starting at the gate, they have lower crime rates and can take advantage of an all-around safer and more secure self-storage facility.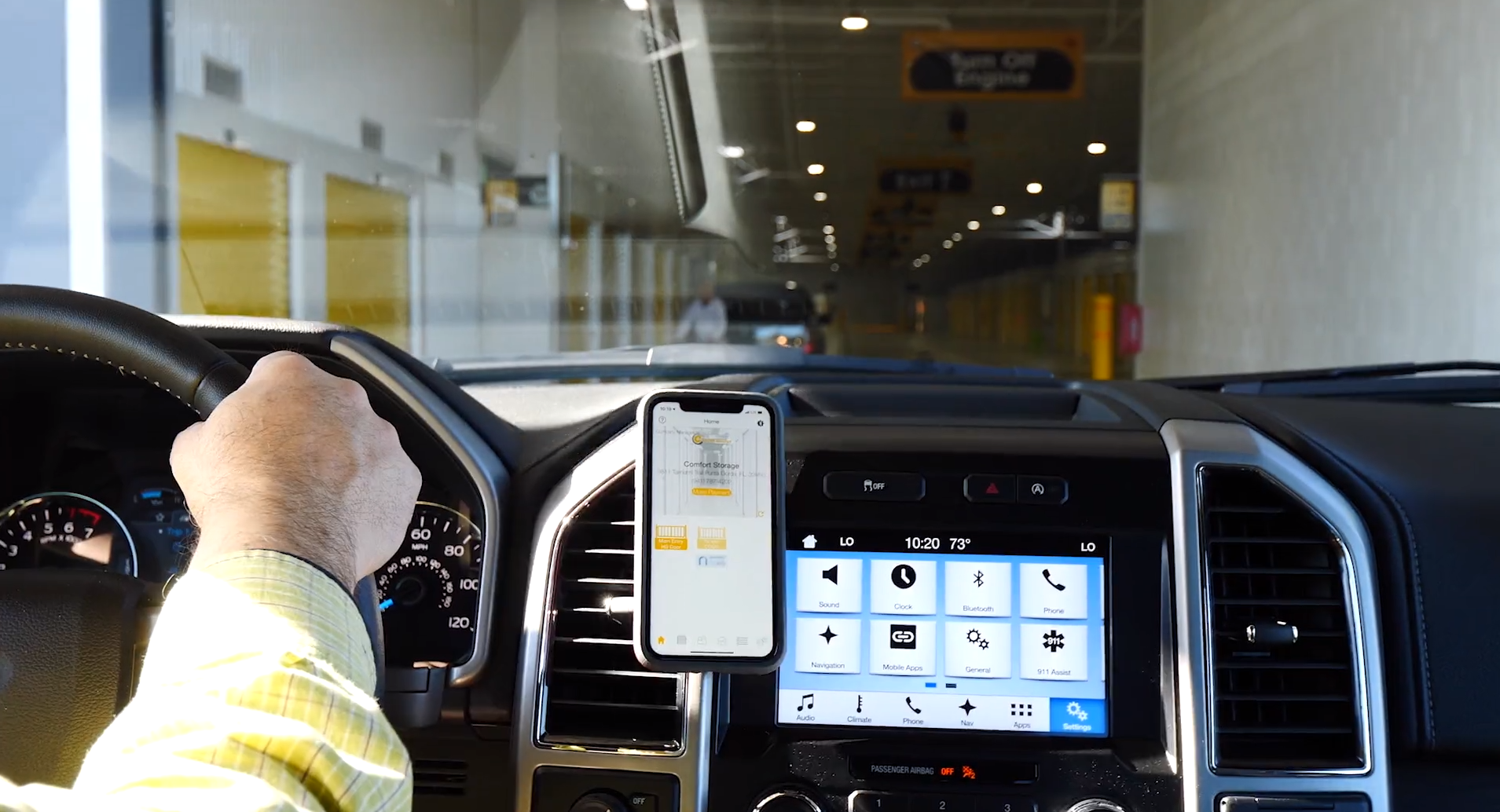 Self-storage gates and gate operators are one of the most commonly overlooked items in self-storage development, and often lead to delays in completing construction. That's why installing a secure gate and pairing it with the right operator early on in the developmental process is a must.
The best type of gate for your self-storage facility depends on the physical layout of your property and if you have any space constraints at the entrance and exit points. No matter the gate and gate operator you choose for your facility, they must be in compliance with current industry standards such as Underwriters Laboratories UL325 and ASTM International F2200. If you acquire a facility with an older gate or gate operator, you'll need to budget for an up-to-date and up-to-code gate and operator.
The UL325 safety standard addresses the automatic operation of garage doors, vehicular gates, louvers and windows. Over the years, there have been significant revisions made to the UL325 safety standard to protect against entrapment and increase overall safety.
Here are some items included in the UL325 Safety Standard:
A glossary defining each type of operator
Different classes of gate operators
Entrapment protection criteria for types of gate operators
Requirement for gate construction and installation
Instructional requirements and warning requirements
---
FOR MORE INFORMATION ON INDUSTRY STANDARD UL325, CLICK HERE TO DOWNLOAD THE DASMA TECHNICAL DATA SHEET #353
---
The most common types of gates found at self-storage facilities today are: slide gates, swing gates and vertical-pivot gates. You may also be familiar with barrier arms. While they aren't very common in the self-storage industry, some operators use them in tandem with automatic gates to prevent tailgating into and out of their facility.
The Most Common Self-Storage Gates:

Slide Gates: Slide gates are the most frequently used and trusted solution in self-storage. They tend to have wheels on the bottom that allow it to be easily rolled to one side of the opening - offering a practical, safe and security entryway to the property.

Swing Gates: A swing gate typically swings inward and stays open for a set amount of time to allow vehicular traffic onto the property.

Vertical-Pivot Gates: A vertical pivot gate operates with the same motion of a railroad crossing arm. They offer a good amount of security, safety and space saving advantages.
The self-storage gate operator and access control technology you choose is critical because it affects your site's security and operational performance. Don't make the mistake of installing a one-way keypad that's not secure and doesn't give you a way for tracking how long a tenant is actually on your site. The best way to have more visibility and control into who's accessing your facility and when is by installing an app-based gate operation.
Nokē Smart Entry is a total access control system utilizing Bluetooth electronic smart locks that allow your customers to easily access your facility and their unit doors from a smart device. This means you can kiss goodbye easily forgotten keys and gate codes while simultaneously taking advantage of enhanced visibility and control into who's accessing your facility. If you're scared to ditch the keypad altogether, the NokēPad gives you the best of both worlds by allowing tenants to punch in a code at the gate or bypass it altogether with their smart device or Bluetooth key fob.
This forward thinking technology allows owner operators to take advantage of remote management. This means, you can control the gate from anywhere at anytime through Cloud remote opening functionality. If a tenant is having trouble getting into your facility or stays past closing time and needs help getting out of your facility, you can remotely unlock the gate for them to enter or exit your property.
WATCH US REMOTELY OPEN A SLIDING GATE (AT A REAL FACILITY) FROM THE SMART ENTRY PORTAL
This smart entry system stores an automatic activity log on the Cloud, so you'll know just who's coming and going from your facility at all times. It also gives owner operators the advantage of scheduling time to hold the gate open - whether that's during business hours so potential new customers can visit your office or during a set time that maintenance is scheduled. You can even customize access per tenant, tailoring their access to specific zones, entry points and hours of operation.
Another pivotal element of Nokē Smart Entry is digital key sharing. Tenants can share a digital key to a family member, friend, employee or anyone needing access their self-storage unit. This digital key is revocable at any time and all access activity will be monitored and shared with the tenant and operator during that key sharing period