Formerly private, Janus listed its shares in June under ticker symbol NYSE:JBI
TEMPLE, GA, AUGUST 17, 2021 – Janus International Group Inc. (NYSE: JBI) ("Janus"), the leading global manufacturer and supplier of turn-key building solutions and new technology for the self-storage industry has once again been named to Inc. Magazine's '5000 Fastest-Growing Private Companies' in America. Ranked 4911 on the annual list, Janus achieved three-year revenue growth to June, 2021 of 42 percent.
Making the Inc. 5000 list for the eighth time in twelve years proved a feather in the cap for newly public, Janus, which completed its business combination with Juniper Industrial Holdings (NYSE: JIH) to begin trading on the NYSE on June 8 this year.
In addition to this important milestone, in July, Janus signed a definitive agreement to acquire DBCI, a manufacturer of steel roll-up doors and building products for both the commercial and self-storage industries. The acquisition enhances Janus's ability to better serve current and future customers globally by broadening its range of solutions. In line with this goal, Janus also focused its 2021 efforts on meeting growing demand for its highly successful Nokē Smart Entry System in what had been a largely untapped market for smart facilities and wireless management technology. Similarly, the company remained laser focused on driving the success of its R3 (Restore. Rebuild. Replace.) program, which is experiencing strong interest from self-storage operators due to its support in driving ROI.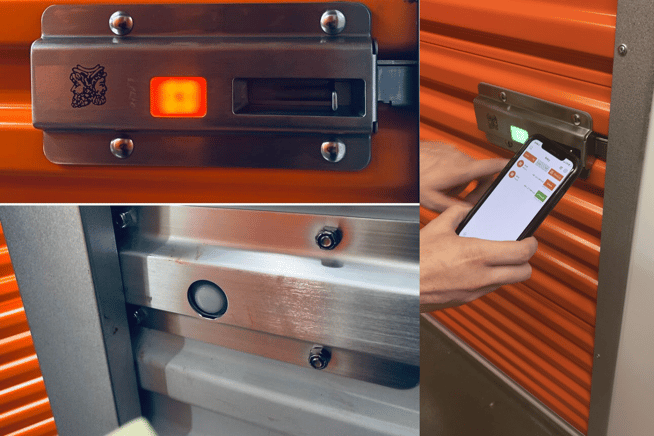 Commented Janus's CEO, Ramey Jackson: "We're delighted once again, and -- since Janus is now a public company -- for the last time, that Janus was recognized as one of 'America's 5000 Fastest Growing Private Companies' by Inc. Magazine. This has certainly been a pivotal year for our company but also for our industry and the world. While successfully navigating the uncharted operating environment the pandemic created, we're very proud that our exceptional team masterfully leveraged the industry's strong tailwinds and our firm as a whole, the shift to additional service, manufacturing and technology offerings to grow our business into the industry leader Janus is today."
ABOUT JANUS INTERNATIONAL
Janus International Group, Inc. (www.JanusIntl.com) is a leading global manufacturer and supplier of turn-key self-storage, commercial and industrial building solutions, including: roll-up and swing doors, hallway systems, re-locatable storage units and facility and door automation technologies. The Janus team operates out of several U.S. locations and six locations internationally.
FORWARD LOOKING STATEMENTS
Certain statements in this communication may be considered "forward-looking statements" within the meaning of Section 27A of the Securities Act of 1933, as amended, and Section 21E of the Securities Exchange Act of 1934, as amended. All statements other than statements of historical fact included in this communication are forward-looking statements, including, but not limited to statements regarding the anticipated benefits of the acquisition of DBCI. When used in this communication, words such as "may," "should," "could," "would," "expect," "plan," "anticipate," "believe," "estimate," "continue," or the negative of such terms or other similar expressions, as they relate to the management team, identify forward-looking statements. Such forward-looking statements are based on the current beliefs of Janus's management, based on currently available information, as to the outcome and timing of future events, and involve factors, risks, and uncertainties that may cause actual results in future periods to differ materially from such statements.
In addition to factors previously disclosed in Janus's reports filed with the SEC and those identified elsewhere in this communication, the following factors, among others, could cause actual results to differ materially from forward-looking statements or historical performance: (i) risks of the self-storage industry; (ii) the highly competitive nature of the self-storage industry and Janus's ability to compete therein; (iii) litigation, complaints, and/or adverse publicity; (iv) cyber incidents or directed attacks that could result in information theft, data corruption, operational disruption and/or financial loss; (v) the risk that the DBCI acquisition will not close, (vi) the risk that the benefits of the DBCI acquisition may not materialize to the extent anticipated and (vii) the risk that the demand outlook for Janus's products may not be as strong as anticipated.
Investor Contact

Rodny Nacier/Dan Scott
770-562-6399
IR@JanusIntl.com

Media Contact:

Bethany Morehouse
Marketing Content Manager, Janus International
770-746-9576
Marketing@Janusintl.com

Margot Olcay, ICR
Margot.Olcay@ICRinc.com