It's 2020 and we're starting to see more and more businesses hopping on board with the latest technology trends. However, there are some getting left behind. The world is changing to be completely revolved around technology and automation in all aspects of our daily lives. How much longer will it be until we start talking to robots and eliminate human interaction all together? People want easier, faster, and more efficient ways to complete their daily tasks. Think about it...how much easier is it to just ask Alexa to do your laundry for you? Kidding, but that's what it's coming to.
Industries Who Have it Figured Out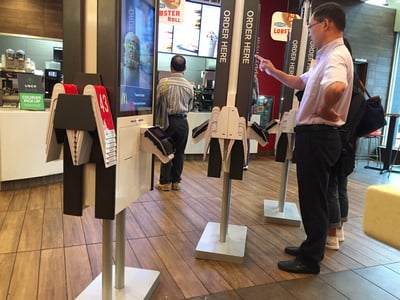 Think all the way back to yesterday when you would go up to the counter at McDonald's and order your iced coffee. Now, you can place your order online or at a kiosk and not have to talk to anyone. Most people would rather do the process on their own...and who can blame them. No more having to ask, "do you want fries with that?" Managers and business owners don't have to worry if their employees are up-selling, kiosks now are doing it for them.
Same thing with Walmart. Online ordering and grocery shopping has changed people's lives. Think about the mom who has three kids trying to keep and eye on all of them and shop at the same time, or the elderly people who can't get around as well as they used to. Ordering groceries online and pulling up to the curb to let someone load them into your car for you... now that's innovation.
Cell Phones Are the New Remote Controllers
We use our cell phones for just about everything we do. We use them to order our food online for delivery, to schedule doctor's appointments, and even use them to turn on our smart TV's. Yeah, how crazy? By downloading an app on your cell phone, you can change the channel, control the volume, and do everything your remote control can do plus more. Cell phones are basically our remote controls for everyday life.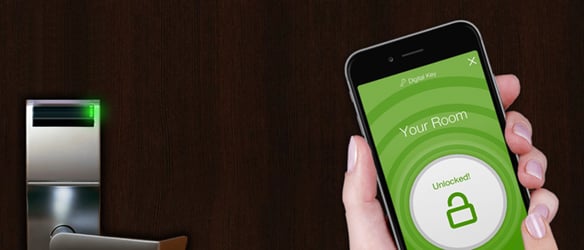 TV's aren't the only thing that a cell phone can be used as a remote for. We're seeing more and more hotels implementing technology in the same way. If you've stayed at a Marriott or Hilton lately, then you've seen first hand the different experience when checking into your hotel room. Talk about saving time and money. By putting the focus on customer experience through an app, these businesses have placed a remote control in the palm of your hand. This app allows customers to open the doors to their rooms by a simple touch of a button. Want to know something else that's cool? You can also ask Siri to do it for you!
This innovative way of doing business also ties into self-storage. There are now ways you can open gates, overhead doors, elevators, and even unit doors by an app on your smart phone. Here's how it works and the cool benefits that comes with it:
How it Works: Through cloud-based technology, tenants are able to enter the facility and their units with their mobile smart devices. Say goodbye to the frustration of losing keys and forgetting combinations and gate codes. With Tesla technology included inside every unit controller and electronic smart lock, this security solution is changing tenant's lives and we're here for it.
Rental Process Made Easy: The rental process is now a piece of cake. Tenants can do the whole process on their own online or by using the mobile app. No more having to speak to a manger if they choose not to. Giving tenants the option to do it on their own will make them choose you over your competitor.
Digital Key Sharing: This amazing feature allows tenants

the convenience of granting temporary access to friends and family – then revoking access whenever they want.
That's just a small portion of what this smart solution can do. The benefits are endless for tenants AND self-storage owners/operators!
Getting Ahead of the

Game
The world is changing with new technology and innovation. There are some businesses that haven't caught on to the latest trends. Take Toys R Us for instance...they were crumbled by big box retailers like Walmart, Amazon, and Target.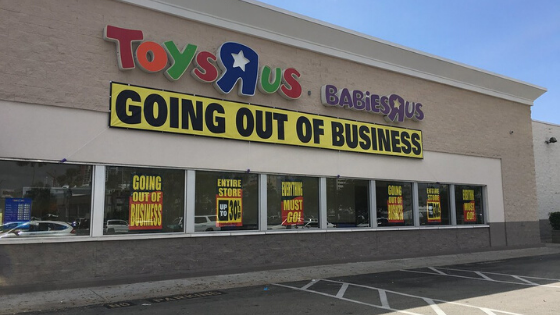 People started getting used to the convenience of ordering online and having everything delivered to them rather than having to go out to get it. Companies like Amazon saw the rise of technology and decided to do something about it. They got ahead of the game and started providing what Toys R Us could no longer fulfill.
Prices were also not ideal anymore. It's one thing to have high prices when you provide the best quality and customer convenience. However, when you can't relate to the customer anymore, they're going to choose to do business with whoever has a more simple and timely solution.
The same is true with the self-storage industry. Technology has been on the rise and this year could make or break self-storage facilities. Tenants are used to doing everything on their phones, so why not give them the experience they're used to?