Utilizing Unused Space to Get the Most Out of Your Self-Storage Facility
While the demand for self-storage is on the rise, more and more facility owners are finding themselves at their max capacity. Needless to say, it's probably time for an expansion. Expanding your facility doesn't necessarily have to mean investing in more land to build on. There are several ways you could be maximizing the space at your current facility before jumping into your next ground up project. If you have unused space like parking lots, grassy areas, or an indoor facility with high ceilings, keep reading to learn how you can leverage that extra space to increase your revenue and improve your bottom line!
Why Consider an Expansion?
Although it doesn't relate entirely the same to the sense of self-storage expansions, the concept is still the same. Last year, Target invested $7 billion dollars to remodel 600 stores and open over 100 smaller stores to expand their brand and increase their revenue. Since then, Target stores have been growing faster than it has in over a decade, creating a bigger front to their competitors. The number of shoppers has increased by almost 4% in the most recent quarter.
Source - Business Insider
The same rules apply to the self-storage industry. The idea is to stay competitive and drive more rental rates. Staying ahead of the competition will give you more leverage over your competitors keeping them on their toes. By giving your tenants a broader selection of how they do business at your facility will keep them coming back. So give them a reason to choose you over your competition.
Utilizing Idle Land
Does your facility have extra parking space or maybe grassy areas that aren't being used? You may have wanted to expand your facility, but the permitting and zoning processes were way too long. Or, maybe you were denied approval due to building codes and regulations. Either way, there could be a loop hole for getting your additional storage units approved.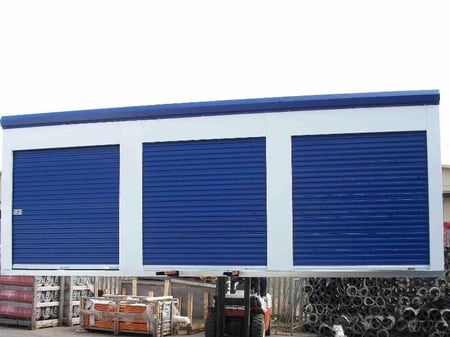 Relocatable storage units are perfect for areas where typically a building isn't permitted. The leading relocatable storage units in the industry are constructed from the same durable components as traditional storage units, but the difference is they're technically classified as equipment which could allow you to save the time and hassle of permitting and zoning. This allows you to add more rentable space a whole lot faster, and you can start renting up units as soon as they are on site. Unlike shipping containers, they have the same look and feel of traditional storage and can be identified as storage unit doors from a distance. (They're also available in all the colors of traditional storage doors.)
Speaking of being classified as equipment, with these relocatable storage units, you could also benefit from amazing tax advantages! Under Section 179, they're eligible for 100% deduction after just one year! That's pretty great if you ask me.
Have High Ceilings?
If you have higher ceilings, you could use that to your advantage. By adding a mezzanine, this is another great way to maximize your rentable square footage fast. It's a perfect way to add a good mix of units to your facility that will relate to your customers.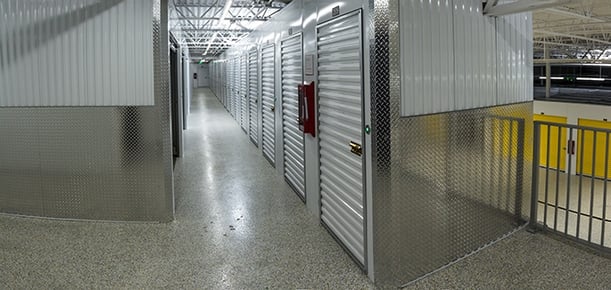 In a recent Punta Gorda, FL conversion of an old Walmart, self-storage owners, Sandra Hack,Todd and Lance Stockhausen transformed this building into a beautiful, forward thinking drive thru self storage facility. They too had high ceilings and wanted to expand into that space by adding a mezzanine with a variety of different sized units and lockers to cater to more customers. Check out the video below to see their conversion, why they chose to add a mezzanine, and how it helped drive their revenue...
It Might Be Time for a Remix
Sometimes bigger isn't always better. If you have too many larger units, it could be wasting space. Having a unique unit mix will help maximize your rental rates in a huge way. Its always a great idea to do market research to better understand your local demand. For example, if your facility is located near a college campus there will most likely be more students in need of lockers to store their valuables. Are you in an area populated by more millennials who need a place to store their recreational toys like bikes or kayaks? Smaller units with swing doors could be the perfect solution. Or, maybe your facility is in or near "wine country" where climate controlled wine storage is in higher demand.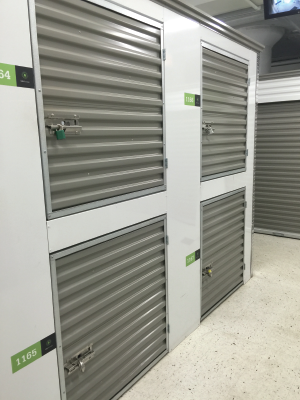 While expanding into new markets is a great way to broaden your brand and overall growth plan, its also important to maximize your ROI by fully utilizing every inch of space you currently have.