Customer Spotlight: Master Storage 365 - Madera, CA
Master Storage 365 Meets Customer Demand with Smart, Convenient, and Secure Self Storage.
Master Storage 365 has raised the bar when it comes to providing a top of the line self storage experience for their tenants.
Owners Donnie Andrade, Dave Andrade, and Richard Torosian (a.k.a. The Dream Team) used their 16 years of self storage experience and success from their other California based facility when deciding to take advantage of the strong demand in the self storage industry to achieve a major presence in Madera, California and the Central Valley. After examining the marketplace in the Central Valley, they identified an ideal location in a prime neighborhood that parallels the highly visible and traveled Freeway 99 for 1294 feet, providing maximum exposure.
When planning their new state-of-the-art flagship facility in Madera, California, Master Storage 365 had one mission in mind:
"Provide the best customer experience for every storage need of our customers in the communities we serve by providing outstanding customer service, great value, clean facilities, ancillary services, and state-of-the-art smart technology and security features."
The new forward-thinking, customer-centric smart storage facility truly offers a little something for everyone to meet the demand in the area, while providing top-notch security, service, and convenience.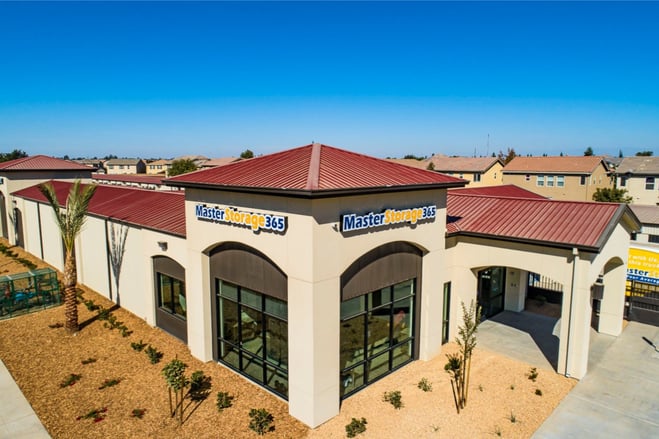 Mastering the Smart Storage Experience
Security and convenience are two major priorities for today's customers and Master Storage 365 was sure to deliver. By installing the Nokē® Smart Entry system, tenants can access the smart storage facility's entry points as well as their individual storage units all from the palm of their hand, using their mobile phone. No more hassles of lost keys and forgotten gate codes and with 24-hour access, tenants can access their belongings whenever it's most convenient for them.
The in-unit cameras and thermal motion sensors installed inside every unit makes it easy to detect unwanted activity, while the interior smart lock placement keeps break-ins and lock tampering at bay - providing the secure self storage experience today's customer expects. In addition to the Nokē Smart Entry system, this facility includes 32 facility cameras and state-of-the-art LED security lighting throughout the facility, not only ensuring the safety of their tenant's belongings but their personal safety as well.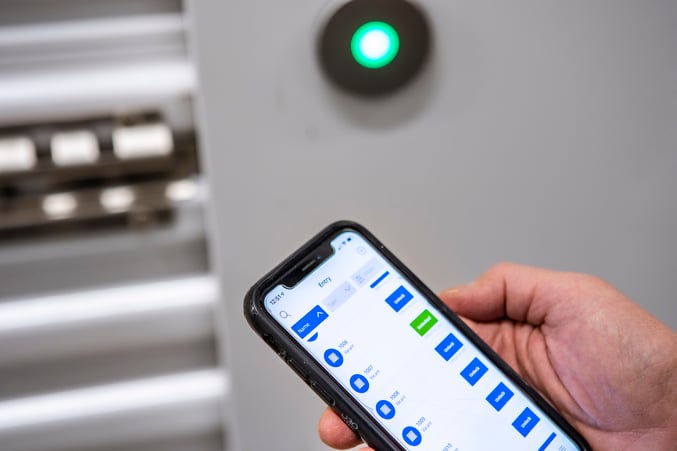 Variety and Design with the Customer in Mind
Master Storage 365 understands that every tenant has different needs when it comes to storage. That's why this location offers a wide variety of unit types to meet all of their tenant's demands. Offering both drive-up and indoor climate-controlled storage, this site features a unit mix ranging from general storage units (small, medium, large) to extra-large flex units, lockers, wine storage, and even mailboxes.
The Madera facility boasts wide driveways for easy drive-up access, extra insulation in all units, heavier-gauged metal walls, and even electricity in select units. Offering custom units with movable walls, heavy-duty shelving options, and large roll up doors with more cubic storage inside units, Master Storage 365 has eliminated the headaches that often accompany traditional storage methods for customers.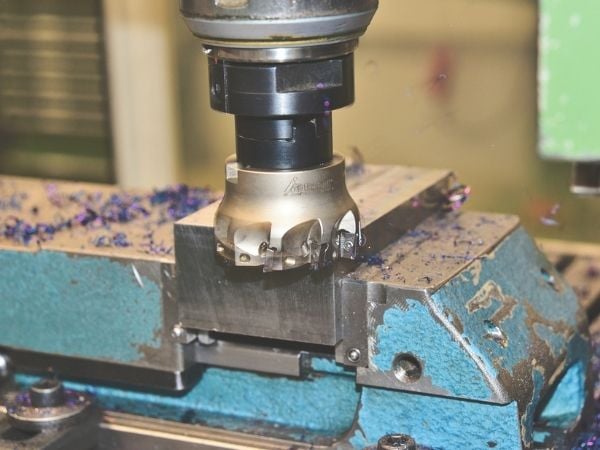 Self Storage Amenities at Its Best
Master Storage 365 has extended their customer service and convenience even further by providing additional amenities such as in-unit package acceptance, mailing and shipping services, and a presentation-ready conference room complete with a large 60-inch LCD presentation screen, computer with wireless keyboard and mouse, conference speakerphone, whiteboard, Wi-Fi and High-Speed Internet.
The store features a full retail center with just about anything you could need, from boxes of all sizes to packing materials and even Master Storage 365 logoed swag.
To top it off, they provide a host of free services and features to include an in-town moving van, full site Wi-Fi, a beverage bar, open office workstation, as well as dolly and cart use. It's safe to say that Master Storage 365 hit the nail on the head when building this smart new self storage facility for the Madera community.