Adding Curb Appeal to Your Self-Storage Facility
INFOGRAPHIC BLOG POST
Looks aren't everything, but they are important! A storage facility that's easy on the eyes leads to happy customers, which in turn can lead to higher occupancy rates and awesome reviews for your facility! Follow these five quick tips to ensure that your self-storage facility always looks its best!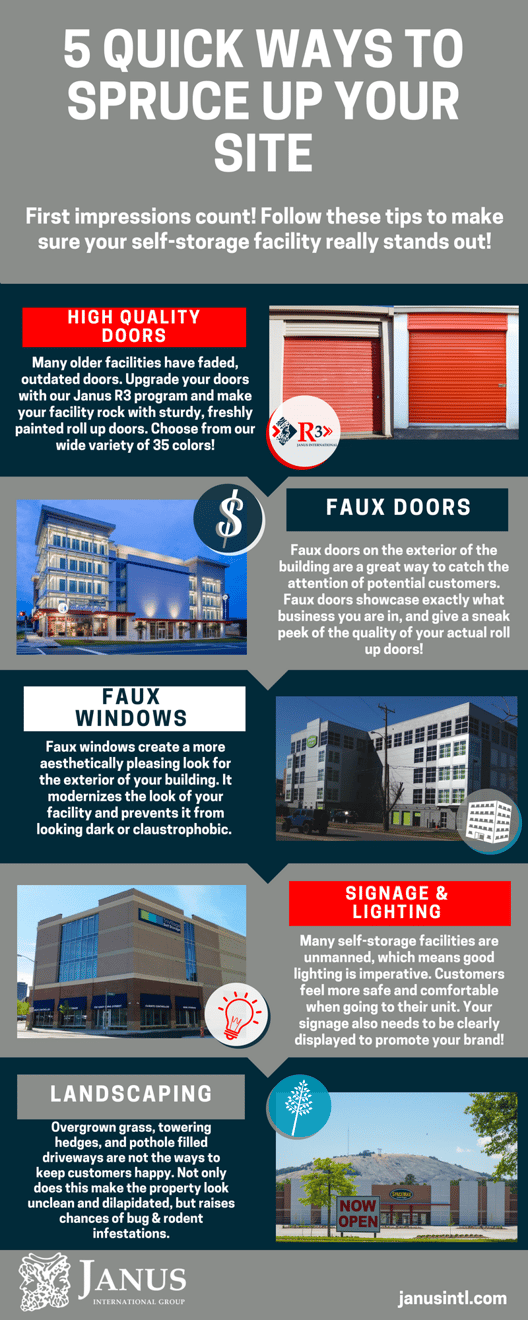 Adding these awesome features to your self-storage facility will not only drive more customers your way, it will add more curb appeal to your facility and make tenants feel more safe. We only want the best for you and your customers! Are you ready to spruce up your self-storage facility?
To learn more about how we can assist you with sprucing up your facility, check out this one-page data sheet on our Janus R3 Program!