Smart Entry Benefits Every Demographic
While many self-storage owner operators fall under the false impression that smart entry is only successful in high-income areas, we're here to tell you that concept is far from true. The smart entry system isn't just meant for upscale communities – it's a security feature that does well in every demographic and community. From downtown Miami to small town America, people of all ages and backgrounds value security and convenience. That's why we're diving into the smart entry system, and how it can benefit tenants and operators from every demographic.
As an owner operator, your number one priority is the safety and security of your tenants and their belongings. After all, if you can't keep those items safe, what's the point of tenants paying you to store their belongings at your self-storage facility? With that in mind, there's no better way to ensure the safety and security at your self-storage facility than with a total access control system.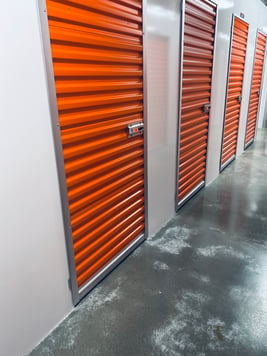 Implementing an access control system at your self-storage facility that utilizes a Bluetooth electronic locking solution will allow your customers to easily and securely access your facility and their units from a smart device or dedicated Bluetooth key fob. This is beneficial because it eliminates the hassle of remembering keys and easily forgotten gate codes, and gives owner operators more insight and control into who's entering their facility. This innovative access control system works to improve the security of individual self-storage units while also making life easier for site managers by automating tasks like lock checks and overlocking processes.
Smart Entry Benefits in Low Income Areas
Unfortunately, low income areas are often faced with the highest crime rates, making self-storage facilities vulnerable and security more important than ever before. According to data collected by the FBI in 2016, St. Louis, MO and Memphis, TN were among the top dangerous U.S. cities by violent crimes. It's important when opening, owning or operating a self-storage facility that to do your research, know your clientele and determine the best security measures for your individual facility. While initial investments into technology and robust security systems can be intimidating in low income areas, the ROI and satisfaction of customers speaks volumes. With the right access control system in place at your self-storage facility, you can change the way you protect your investment while making life easier on you and your tenants than ever before.
Taking Site Security up a Notch
Pairing a cloud based access control system with industry leading smart locks on every unit door will give your self-storage facility the security operators and tenants dream of. This allows you to heighten security while having the opportunity to remotely manage your facility when desired. From arming and disarming entry points, to viewing an automatic activity log stored on the cloud, owners and operators can control their facilities in more detail than ever before.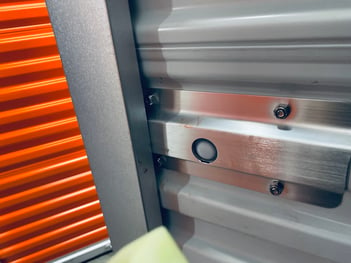 With the Nokē® ONE smart locks, each unit controller and electronic lock includes Tesla technology and motion sensors inside every unit door – so you'll know immediately if someone's sleeping inside of their unit or accessing one they're not supposed to. Not only does this provide the owner operator more insight into tenant activity, but the tenants themselves can also enjoy a more convenient and worry-free experience with self-storage.

Benefits of Nokē Smart Entry in Every Demographic:

Security for all units (even vacant ones)

Automated lock checks and overlocking processes

Fully automated move-ins

Enter unit and view activity with mobile phone

Digital key sharing and management

Door locks and hasps are not needed

Ability to charge premium rental rates

24/7 support

And more!