The Benefits Of Relocatable Self-Storage Units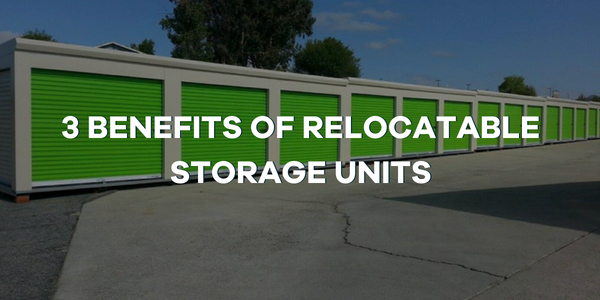 There are many ways to add value to your self storage facility. Whether it be replacing your worn-out doors or adding relocatable storage units, it can be a lot to process. Adding relocatable units might just be one of the quickest and easiest ways to add value to your site, so we've put together a short list of some of the benefits that relocatable storage can bring to your facility:
Classified as equipment

Traditional new buildings can take months, or even years, to meet permitting requirements. Naturally, this process can push back your intended opening date, which in turn pushes back the time frame you have to break-even. Most relocatable storage units can be classified as equipment as opposed to a building structure, which potentially helps you bypass these lengthy permitting and zoning processes. Under the new tax code revision, these relocatable storage solutions are generally eligible for 100% deduction after just one year!
Quickly generate additional income

Classifying relocatable storage units as equipment helps you generate additional income quicker. Because you don't have to go through lengthy permitting, you can start renting out the units as soon as they're on site and built! Relocatable storage is perfect for when you have high occupancy rates and want to offer more storage to your community, or simply want to utilize unused spaced at your facility.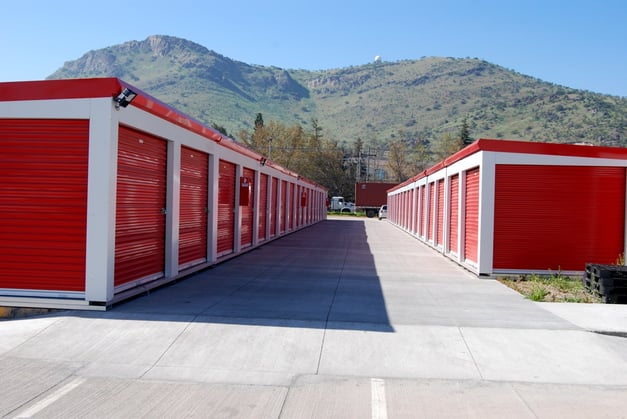 Same aesthetic as traditional storage

Most owners want to keep the same look and feel throughout every building at their facility. They want the same color doors throughout, as well as the same aesthetics for any relocatable storage that they have on site. Luckily, many relocatable structures are constructed using the same components as traditional storage units. This will help give off the look of traditional storage, which won't throw off any of the branding or aesthetics of the facility. It also helps ensure that the relocatable storage units are free of rust and leakage issues, which can be common with a lot of traditional portable storage units.
Adding relocatable storage units to your facility's unused or underutilized land is a great way to quickly generate additional income. They fit perfectly in large parking lots or unused Boat/RV spaces helping you to optimize your space and maximize revenue.
Janus International looks to provide solutions to all of your self storage problems. Our Movable Additional Storage Structures (MASS) are the perfect relocatable storage solution for your facility! To learn more about how our MASS units can help you generate more income, click the button below!