Are you new to the industry or looking to build your own self-storage facility? There's a lot to consider when building a new facility…like coming up with a site plan, the design of your facility, the costs that go into it. Those are just a few examples. Sometimes the process can be quite overwhelming, but getting involved in this industry is definitely worth it. Self-storage has come a long way from where it started, and it's continuing to grow each year. With billions of dollars in annual revenue, it's safe to say self-storage tops most industries today! With that being said, we've put together a list of important tips to help you get started on your self storage construction project.
Tips for Building a New Facility
1.) Creating a Site Plan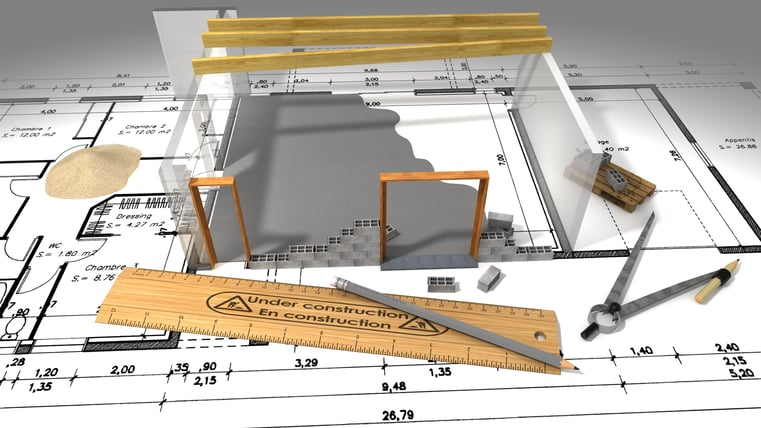 Creating an effective site plan and coming up with an ideal self storage unit mix are two crucial elements of building any facility. It's very important to understand the jurisdictional and civil engineering requirements, construction costs, and how to properly add competitive and customer needs analysis when planning your project.
Some key factors to consider: location, visibility, traffic flow, demographics, and being able to understand your industry are all critical for the planning process.
Another thing to consider is choosing the right architect or engineer to help create your site plan. It's important to rely on individuals and companies that have a wealth of knowledge and experience in the self-storage industry. Having a trusted partner that's well-known and respected in the industry not only helps you ensure you're creating the right layout to maximize your ROI, but those professionals can help you get your project across the finish line!
2.) The Zoning Process
What is zoning? The zoning process is basically laws and regulations that determine which certain land uses are permitted or prohibited. Most zoning laws divide a municipality's land into several categories.
Residential

Commercial

Agricultural

Industrial

Recreational
The majority of the time, self-storage won't fall under any of these categories. This is where you'll have to ask for permitted or conditional use. However, most major cities have put self-storage in the conditional use category. A permitted use requires no public hearings or politics. Be sure to meet all of the requirements such as setbacks, landscaping, floor area ratio (FAR), how much your building will be covered for insurance, and other regulations. A conditional use permit is designed to allow flexibility within zoning laws. This permit requires filing an application and a set of site drawings that will be evaluated by The Planning Commission. They will then hold a public hearing, ask for input, hear the presentation of the applicant, and vote the project a no or a go.
There are some things to look out for as far as zoning regulations go. Sometimes there is a limitation on how much parking space is required, the design for entry way to regulate traffic flow, your plan for on-site drainage detention, etc.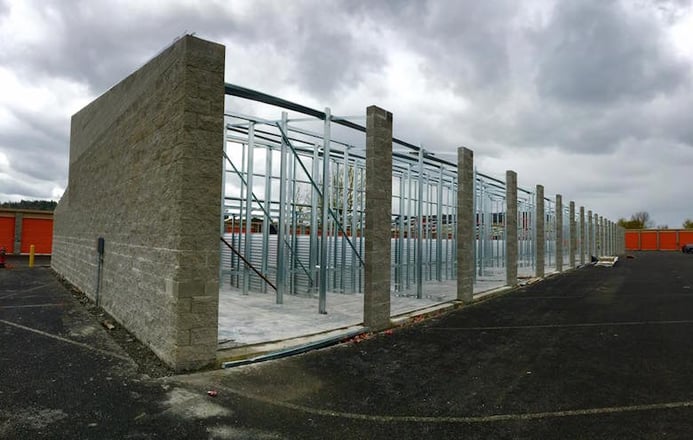 3.) Financial Support & Tax Fees
When starting your business from scratch, you're going to need some kind of financial support. Once your business plan is clear and your financial status is all laid out on the table, be prepared to answer some questions they may have for you:
What's your funding requirement and how much money will you need loaned?

What's the intended use for funding?

Will this business be used to pay off any financial debt?
Financial support may not be needed, but it's important to have a backup plan just in case. It's smart to have all the costs laid out on the table to prepare your business the right way, and to make sure you didn't miss anything. It's also a good idea to make sure you are properly registered with relevant tax and legal regulations. Try doing some research on both federal and state licenses before you proceed. While you're at it, hiring an attorney that specializes in tax regulations could definitely help you stay on track.
4.) Landscaping & Unit Mix
Once the zoning process is complete and you have costs and tax regulations down pat, it's time to start building! As self-storage is becoming more modernized, it's important to have strong curb appeal that will stand out to your potential customers. Be sure to add nice shrubbery, signs and lights, a visible logo, faux doors, and be free of rodents or insects that could damage your facility's reputation.
Choosing the right unit mix is one of the key elements to making or breaking your business. Do some market research and figure out what kind of unit mix meets local demand. Having larger units are great, but if there aren't enough smaller ones, it could make some customers choose your competitor over you. Adding a variety of units will help you get the most use out of your facility and keep occupancy rates at their highest. If wine is a big deal in your area or maybe your tenants have valuables that need to be kept under the right temperatures, consider adding a section with climate controlled storage. There could be more millennials who need to store their bikes, kayaks, etc. that doesn't require as much space. That would be perfect for adding smaller units with swing doors. Or your facility could be located next to a college campus which would be great for adding lockers to the mix.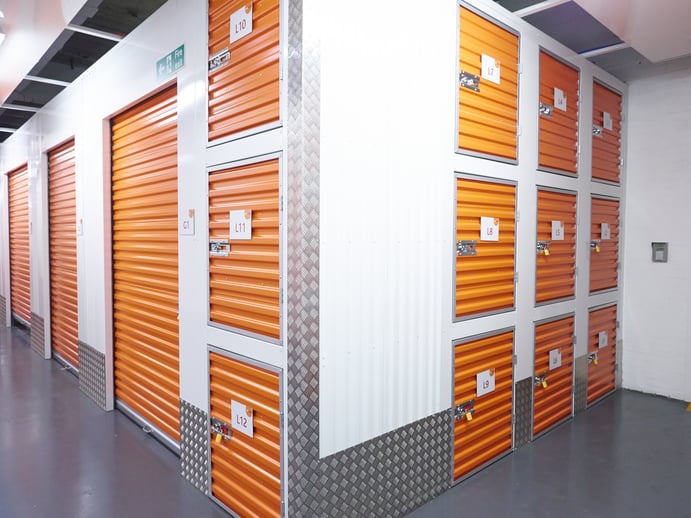 5.) Security & Safety
Customer safety is a big deal, and not only that, customers want to be sure their valuables are safe as well. Installing cameras around the perimeter of your facility is one measure of security but not necessarily enough on its own.. Adding a smart entry system will not only provide the most convenient experience for your customers, but it also provides the highest level of safety and security. With electronic smart locks, your tenants can open gates, slide doors, overhead doors, elevators, storage unit doors, and more from the palm of their hand using your custom branded app on their smartphone. These advanced systems also allow operators to track who is coming into their property and how often, if/when they accessed certain entry points or their units, and more helping you ensure only those who are authorized can access your facility. Industry leading smart entry systems also include things like thermal motion sensors inside every unit to prevent people from sleeping in units, and digital key sharing which allows tenants to temporarily give access to friends, family, or movers when needed.
The self-storage industry is great to get involved in, considering the high demand for storage is only increasing. Once your facility is up and running, you'll look back and thank yourself for taking the extra steps in the beginning to ensure you get the most out of your new investment.