Should I allow my self-storage tenants to use their own locks?
Traditional padlocks have been the go-to solution for self-storage facilities since the beginning of time. But the simple fact is, products innovate and advance over time to meet the consumer's change in demand. While many people resist change, didn't we all eventually trade in our once fashionable flip phones for the innovative iPhone? In fact, over 83% of the world's population is reported to own a smartphone today.
Self-Storage locks are no different. While traditional locks and hasps were once so popular, smart locks are the newest product on the market and they're quickly taking over the self-storage industry. Owners, operators, and tenants alike have seen the unquantifiable benefits that technology has to offer. It's important to remember that technology only advances. Self-storage locks will continue to update and evolve to enhance the customer experience. In this article, we'll identify the 5 top reasons you need smart locks at your self-storage facility.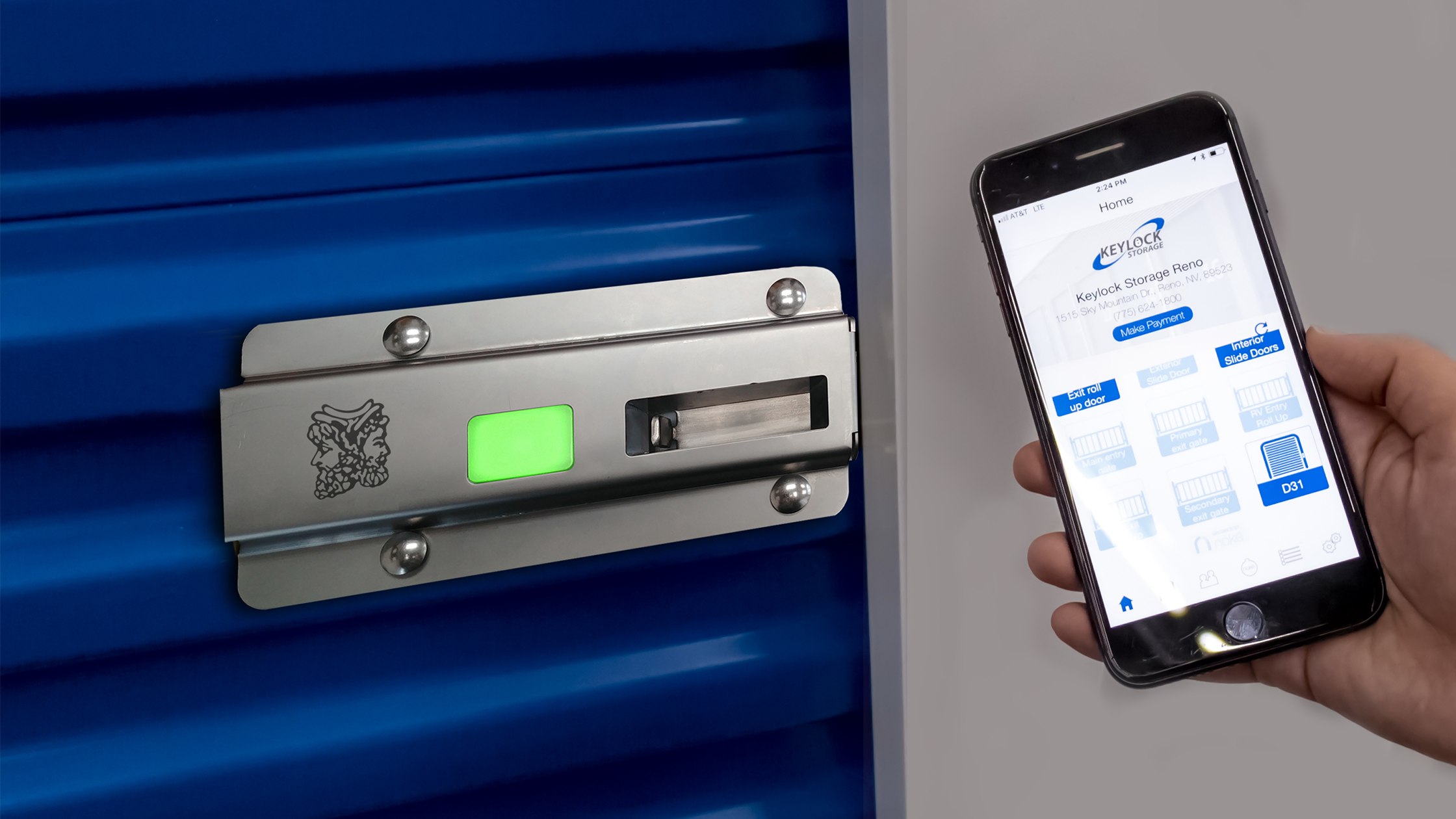 1. Customer Convenience
What's more convenient than selecting, renting, and moving into a self-storage unit with only your mobile device? Today's customer enjoys fully-automated processes, and smart locks are the number one way to offer contactless solutions to your customer.
Not only can customers use their mobile phones for facility and unit access, but they can take advantage of innovative features such as one-touch entry and find my unit.
2. Facility and Unit Security
Afraid of self-storage break-ins? While traditional padlocks are easy to break and regular units are practically marked with a bullseye, smart locks change the way we think about facility and unit security. Not only can you view access activity around the clock, but the best smart locks come with thermal motion sensors to detect heat and motion inside the unit. This means you'll know immediately if someone is trying to break into or sleep inside a unit.
You can even take security up a notch by using your smart locks to customize access. For example, if a tenant has a 10-by-10 unit on the first floor of Building B, you can restrict their access to the elevators, stairs, and any other building to make sure they're only going where they're supposed to. This makes tenants feel much safer when visiting your facility too because everyone in their hallway has access to be there.
3. Digital Key Sharing
Self-storage keys are hard to keep up with in the first place, but they're also a hassle to exchange with family members, friends, or anyone needing access to your unit. By taking key sharing online, tenants can share a digital key to anyone needing access with the simple click of a button. Not only is it more convenient for the tenant, but it gives site admins more visibility into who's actually accessing their facility. Shared key access is customizable, traceable for the tenant and the site admin, and revocable at any time.
4. Streamlined Operations
Once manual *and mundane* site operations, such as lock checks, overlocks, and releasing overlocked units, are now fully automated. This means site managers no longer have to physically walk around the site to check the status of a unit, they can view all of this data plus so much more from their mobile app or online web portal.
5. More Revenue
While industry-leading smart locks do cost more than a traditional padlock, isn't that the point? You want a lock that provides security and convenience, and so do your tenants! Market research and customer feedback support that units with smart locks can generate significantly higher rental rates. You can also consider implementing facility-wide fees packaged as "Technology" or "Software" fees to generate an additional revenue stream for your business.
It's time to make your life easier with Bluetooth electronic Smart Locks - designed to streamline efficiencies while providing a convenience and security that your customers will love.