Hiring the right self storage manager for today's tech savvy renter


What does it take to be a successful self storage site manager in today's world? The daily tasks of a successful site manager include face-to-face conversations, providing great customer service, being able to maintain the facility, multitasking, etc. Check out our infographic post below to get a quick glance of what to look for in a self storage manager for today's modern facility: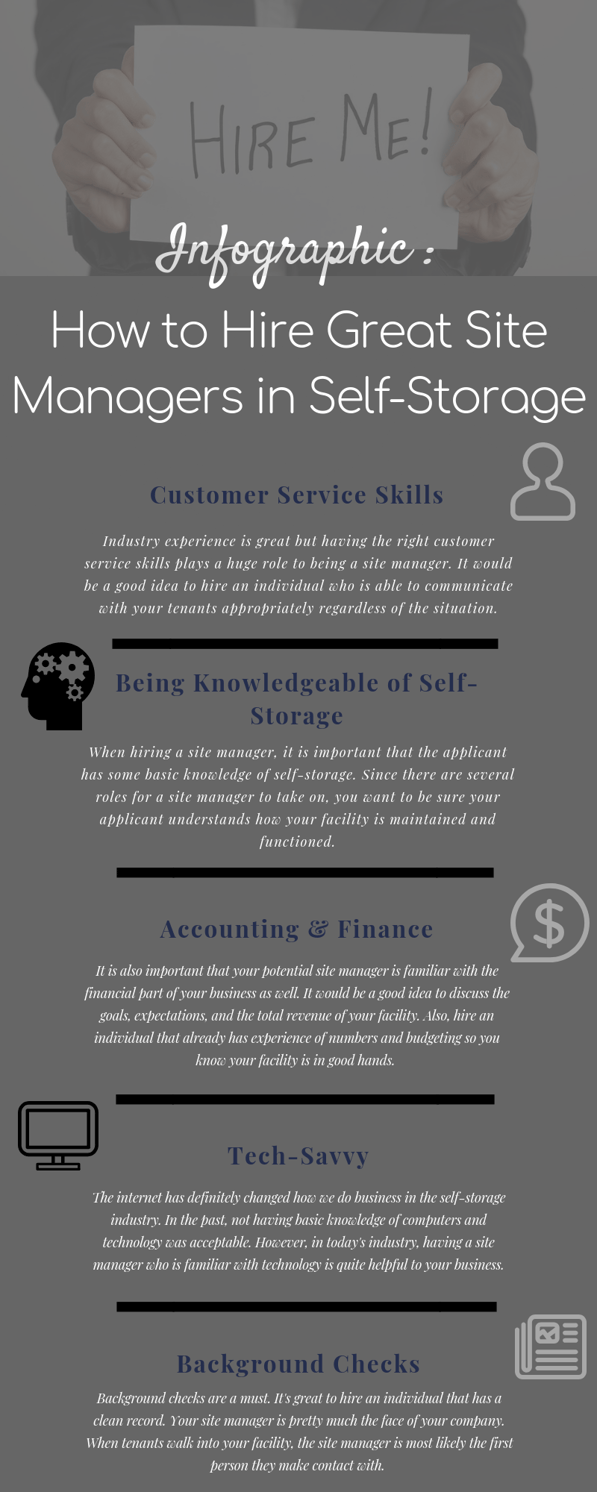 It may seem simple, but overlooking any of these can be costly to your self storage operation in the end. Our favorite combination of traits in a self storage manager is one that is outgoing, knowledgeable, and tech savvy.
Learn more about self storage technology by watching the video below!