When you choose to purchase Janus doors, you also receive the added value of an exceptional customer service experience. Our representatives are always ready to help you tackle any challenge that may occur during the purchase and installation process.
In an effort to prevent any bumps in the road or potential delays that could arise for your order or project, we'd like to give you a few pointers on how you can correctly determine what size door you'll need from Janus. Let's get started!
First things first: Exact opening = width x height
The foundation of your order will be to know upfront what the exact opening of your frame is. To find this number, you need to measure the exact width and the exact height of the opening. Doors are ordered by opening size, such as 12' wide x 14' high. An incorrect example would be 14' x 12'. Easy as that!
Check the side room and head room
Before placing your order, you'll need accurate measurements for the side room and head room where the door will be installed. This includes making sure there will be enough clearance room.
What's the jamb type?
Next up we'll need to know the jamb type of the doorway. Is it masonry? Steel? Wood?
Series, Color, Accessories
Are you in the market for a commercial or self storage door? What color would you like? Any accessories you'd like to add on such as vision panels, chain hoist or motor operators?
Don't try this at home
It is recommended that only licensed door dealers are hired for the installation of our steel roll up doors. This will save you time, money and frustration in the long run.
Thank you for choosing Janus! As always, feel free to give us a call at 866.562.2580.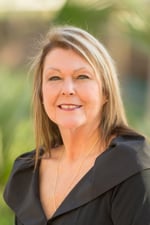 With over 30 years of sales experience, Dianne Hammond works as the Inside Sales Manager for Janus International. After joining the company over a decade ago, Ms. Hammond has seen tremendous growth in her department. She resides in Northwest Georgia with her husband and two dogs.