Defines the advanced settings for login type, allow service fobs, hide password reset/activating account, and zone triggers when using the Web Portal.
Advanced settings are used to define the parameters for the system functionalities for advanced-level operations. The configuration for advanced settings applies to Web Portal functions within the facility.
To define Advanced settings,
Log in to the Web Portal and click the Settings tab.
From the Settings page, click Facility.
Modify the settings as defined below, changes are automatically saved.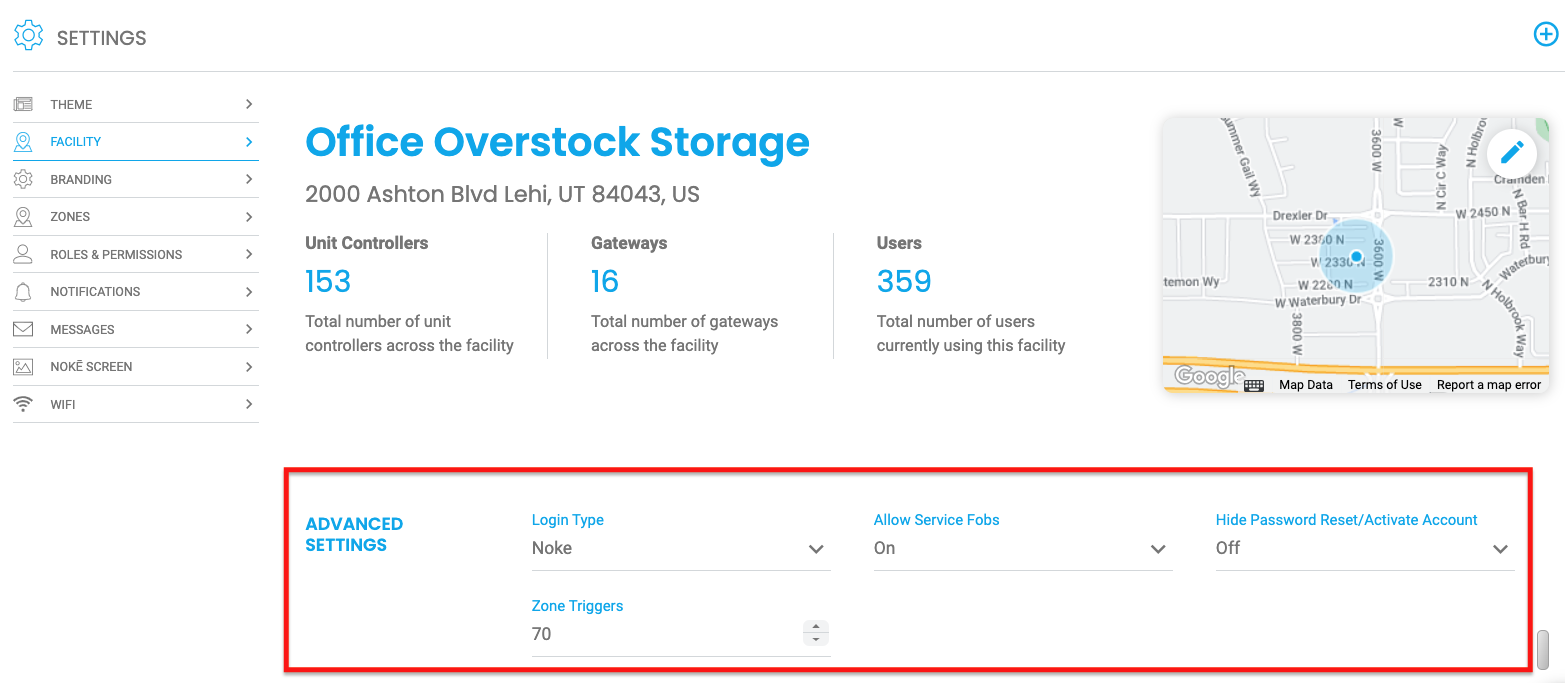 Advanced Settings
Login Type: Nokē supports different login types. ONLY if your facility is set up for this. chose from the dropdown Nokē, Okta, or AWS login types.
Note: Most facilities should be set to 'Nokē' unless you were directed otherwise by a Noke Smart Entry Support Representative.
Allow Service Fobs: Allows non-tenants to use fobs.
Hide Password Reset/Activate Account: ONLY TO BE USED FOR CUSTOMERS WHO HAVE THEIR OWN APP Hides the resetting password and resending the Activation Link for customers.
Zone Triggers: Enable this feature to trigger relays, alarms, or other devices whenever a tenant enters a zone (additional setup may be required)
PERMISSION NEEDED
If you believe you should have this access and do not, please contact an administrator to add the permission to your role type.