How to quickly change the location of your facility on the interactive map.
Facility Location
You have the ability to modify the location map that supplies directions to your facility. Simply drag and drop the map marker to a new location. You can also zoom in or out to achieve a more precise or general setting.
To edit the facility location map,
Log in to the Web Portal and click the Settings tab.
From the Settings page, click Facility.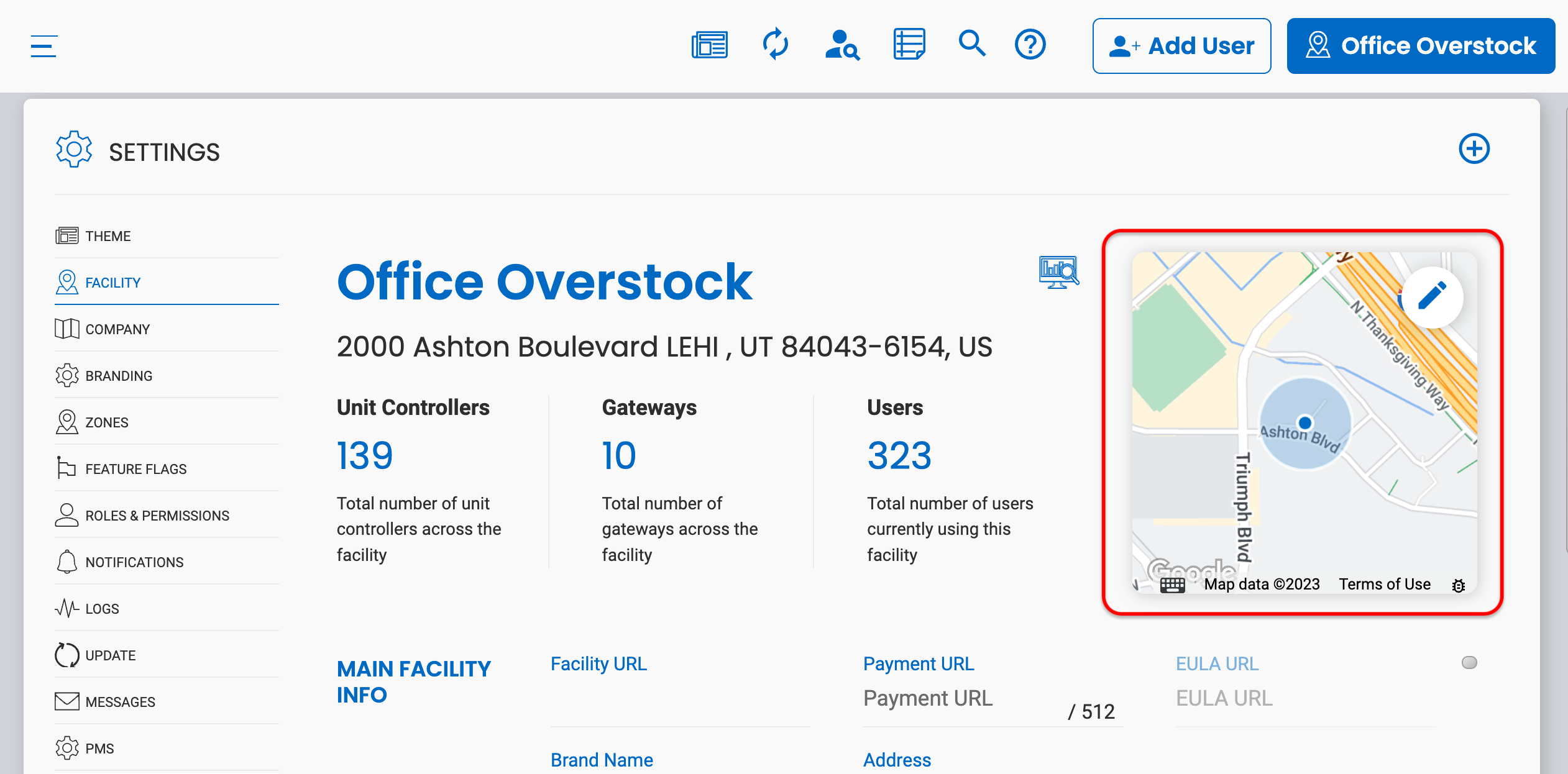 Click the Pencil icon to open the Edit Facility Settings form.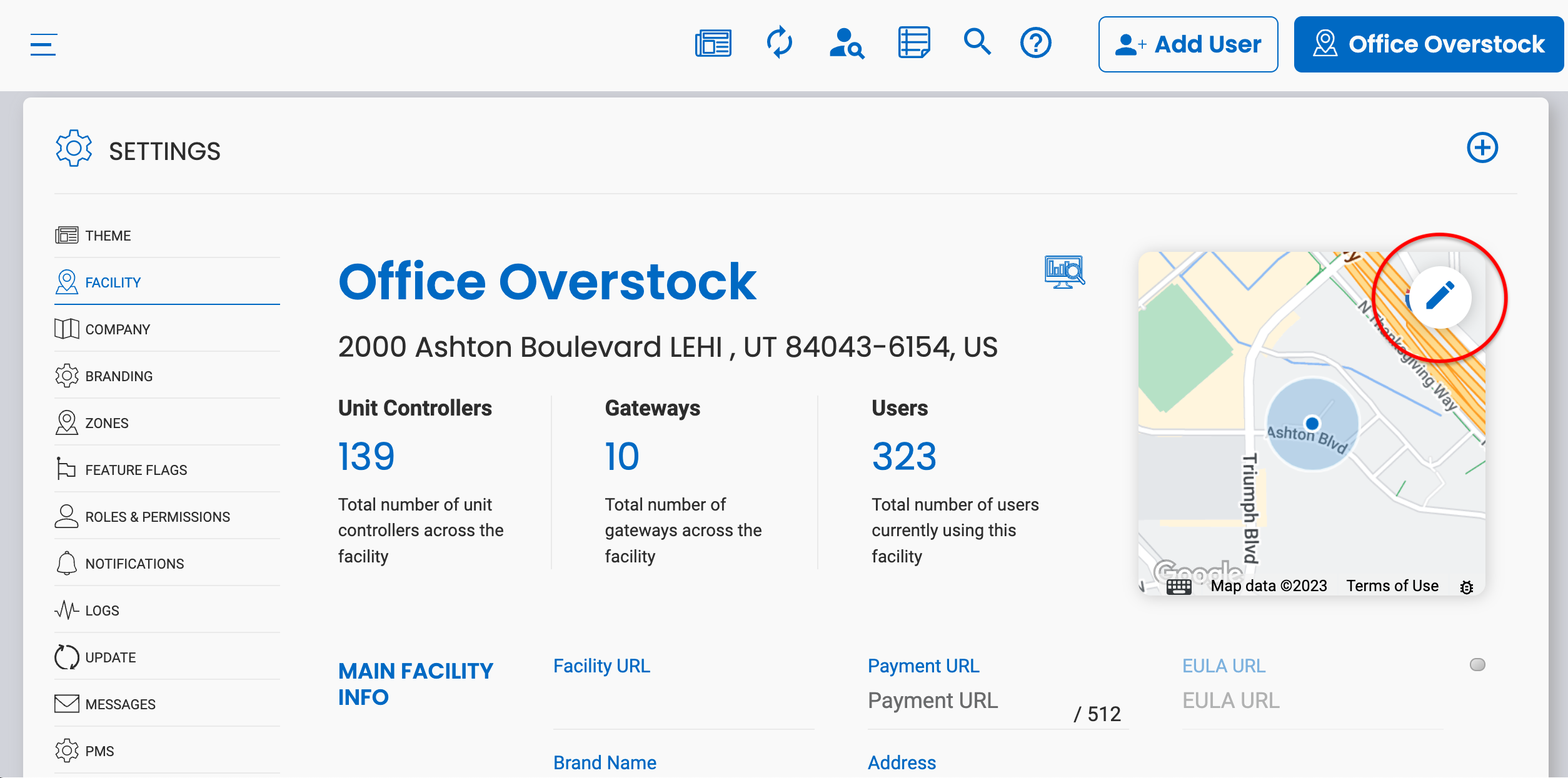 Drag and drop the marker to a new location on the map.
Click the + (plus) or - (minus) buttons to zoom in or out for a more precise location.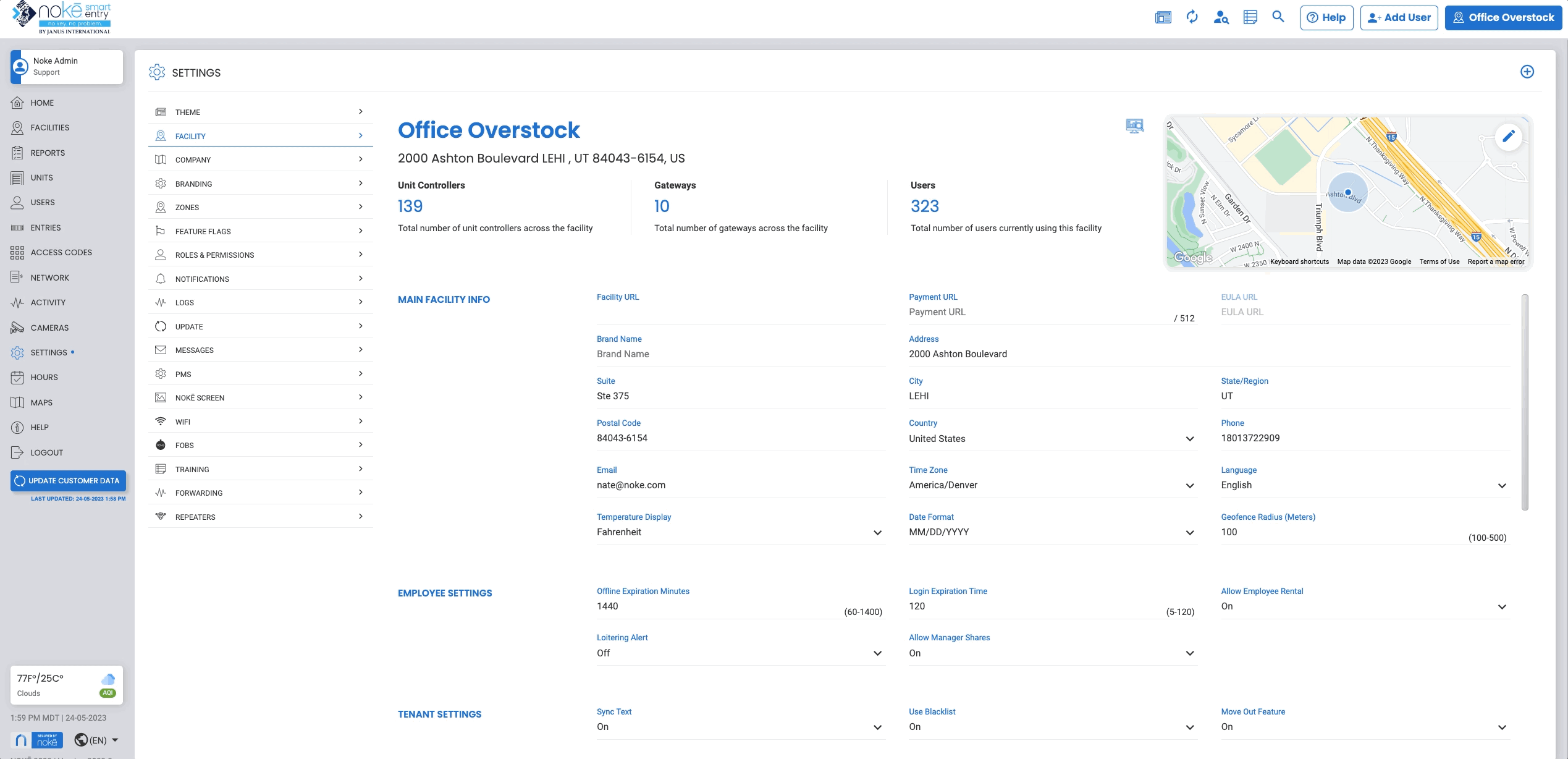 Tip: Moving the dot is more precise if you utilize the + (plus) icon to zoom in. This lets you place the location marker more accurately on your map.
PERMISSION(S) NEEDED:
If the Settings tab does not display in your Web Portal, contact an administrator to add that permission to your role type.