Provides a comprehensive overview of the Users tab in the Web Portal.
One of the main Web Portal tabs that is available to you is the Users tab.

On this page, you will find a list of the users (employees, tenants, vendors, etc.) at your facility.

Show/Hide Filters
This icon is present throughout the Nokē Smart Entry Web Portal and serves as a tool to help you easily sort and filter through the users at your facility. When clicked, it opens or closes a banner of filters that can assist you in finding specific users more efficiently.

App Status
The users display in different colors based on their App Status. The App Status is based on whether or not the user has logged into the mobile app and therefore activated their account.
Green = Registered users, or users that have logged into the mobile app.
Yellow = Pending users, or users that have not yet logged into the mobile app.
Note: Red/Inactive users only show for Nokē Smart Entry Support users.
User Role
The User Role displays the assigned role type of the user.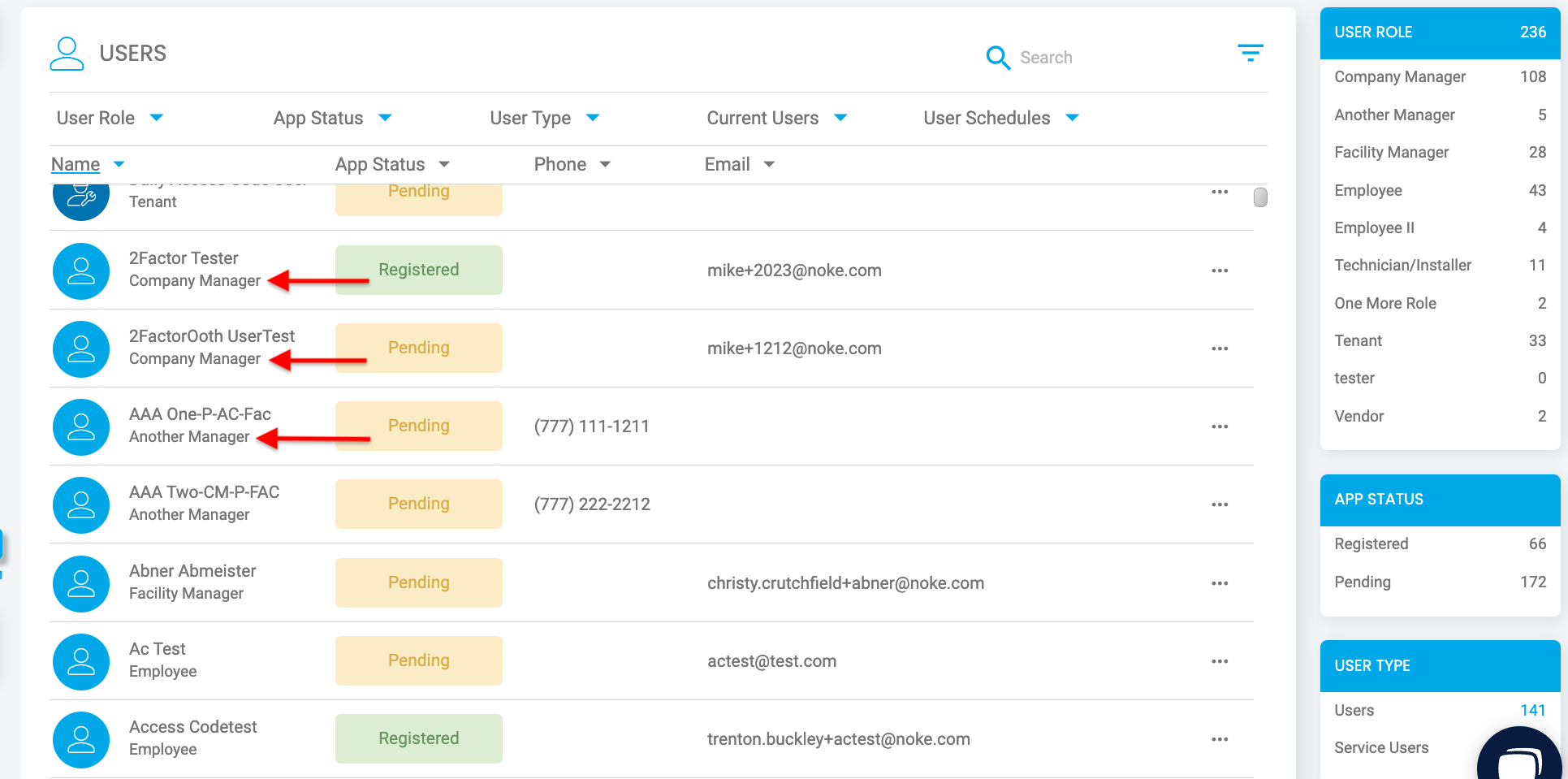 User Type
The User Type splits the users into 2 different types of user accounts:
Service Users: Users that are created in the Nokē Smart Entry system under the category of Service/Vendor Users.
Users: All other non-service/vendor users (tenants included).
In this section of users, the User Role doesn't matter, it's just whether the user is a Service/Vendor user or not.
Filter Users
Current Users: Users who are currently active at your facility, such as those with active accounts or tenants who are currently renting.
All Users: All Users, including those who are no longer active. This can be useful for finding users who are not currently attached to a unit, users who were previously shared but have since been removed, and vacated tenants.
User Schedules
This section showcases users who have been assigned various access schedules.
Search
The Search option lets you quickly search and find specific users.

Quick Options
By clicking on the ellipses (...) located on the right side of the table, you are given the option to either reset the password or activate the account of that user.

The boxes off to the right give you a quick glimpse of what is happening at your facility.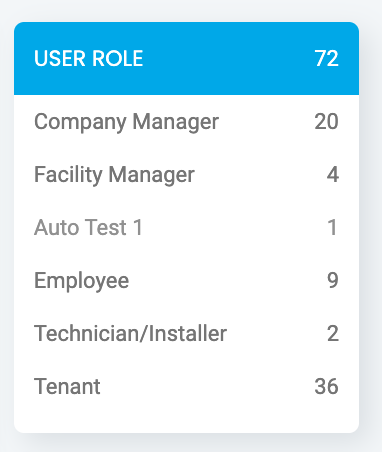 You can click on any of the selections to filter to just those selections.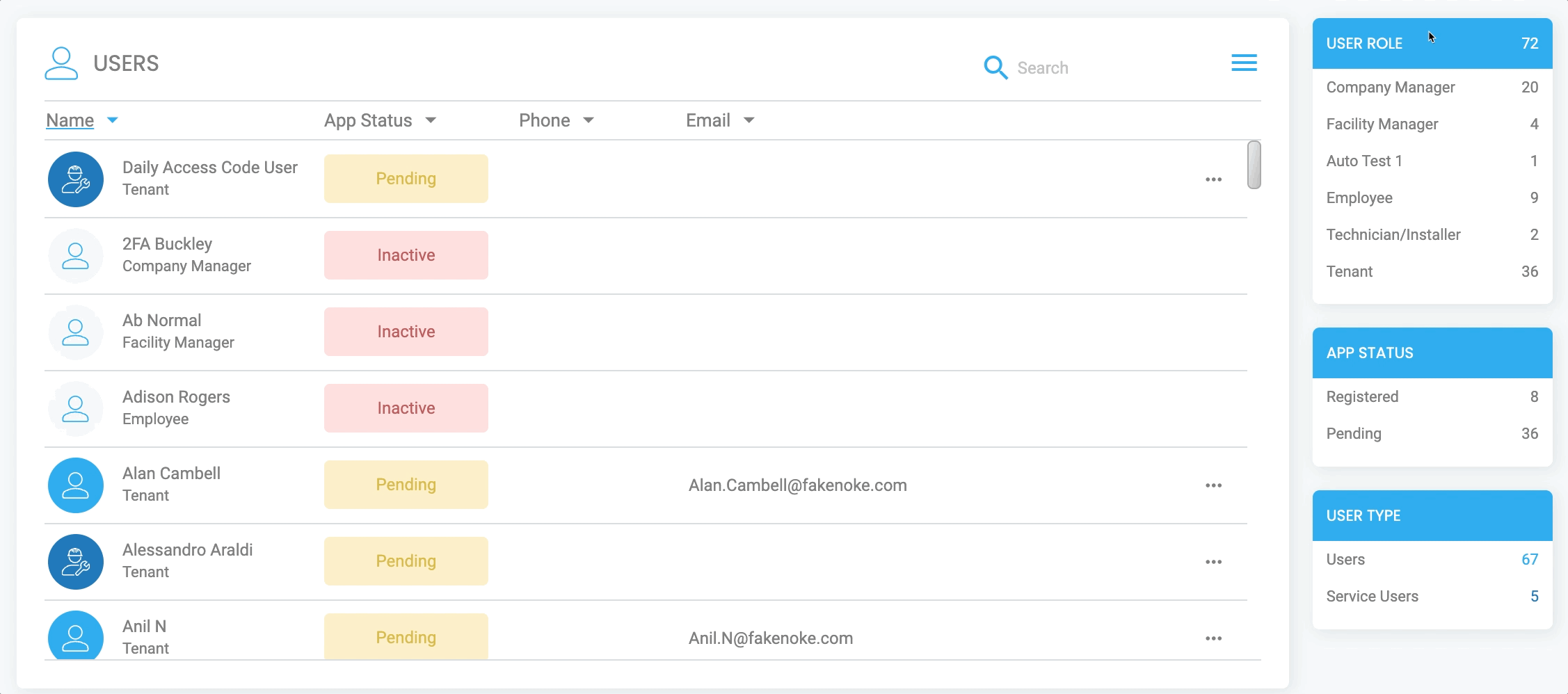 Permission Needed
If you do not have the correct access, contact an administrator to add permission to your role type.
For more information, click below: