A comprehensive overview of the Units tab in the Web Portal.
One of the main Web Portal tabs that is available to you is the Units tab.

On this page, you will find a list of all the rental units at your facility.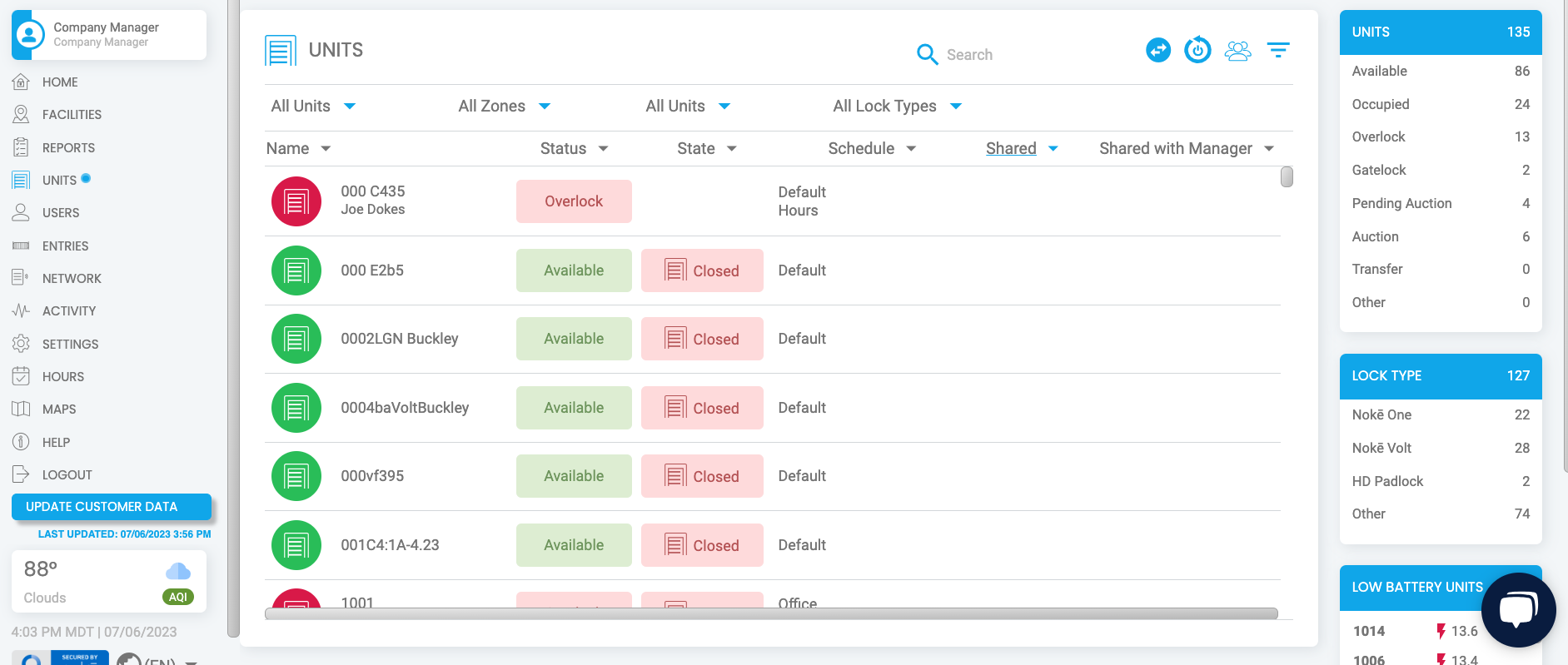 Status
The units display in different colors based on their Unit Status.
Green = Available Units
Red = Overlock Units
Yellow = Occupied Units
Blue = Gatelock, Pending Auction, Auction, and Transfer Units
Purple = Pre-Let (An agreement between a landlord and a prospective tenant to enter into a lease at a date in the future.)


State
The Unit State will display as either Closed or Open.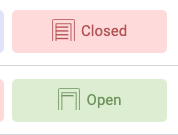 Zones
The table will display the zones that each unit belongs to. If you need more information about zones, please refer to the article on Understanding Access Zones.
There should be at least one assigned zone for all Nokē Smart Entry units.

Search
The Search option lets you quickly search and find specific units.

Icons
Depending on your permission level, a display of icons are available to you in the top right corner of the Units table.

Show/Hide Filters
The far right icon is the Show/Hide Filters icon.

This icon displays throughout the Nokē Smart Entry Web Portal and opens or closes a banner of filters to help you to sort/filter the units at your facility.

Manager Shares
This icon displays which units are shared with facility employees/managers.


Clicking on the Share icon takes you to a screen where a list of all units that have been shared with the facility are displayed. You can also Remove Manager Access.

Units that are Shared with Manager also shows in the units table.

The Request Access button sends a request for the tenant to share his unit with the facility in order to be able to open the unit in the future. This is a true manager share and access would need to be revoked by the tenant to remove facility access for the shared user.

Reboot All Units
This icon lets you reboot all units at your facility.

Transfer Units
The far left icon is the Transfer Units icon.

For more information about how to use this feature, click below:
Transferring a Tenant to Another Unit
Quick Glimpse
The boxes off to the right give you a quick glimpse of what is happening at your facility.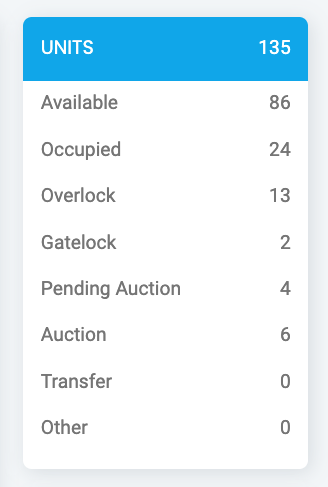 You can click on any of the selections to filter to just those selections.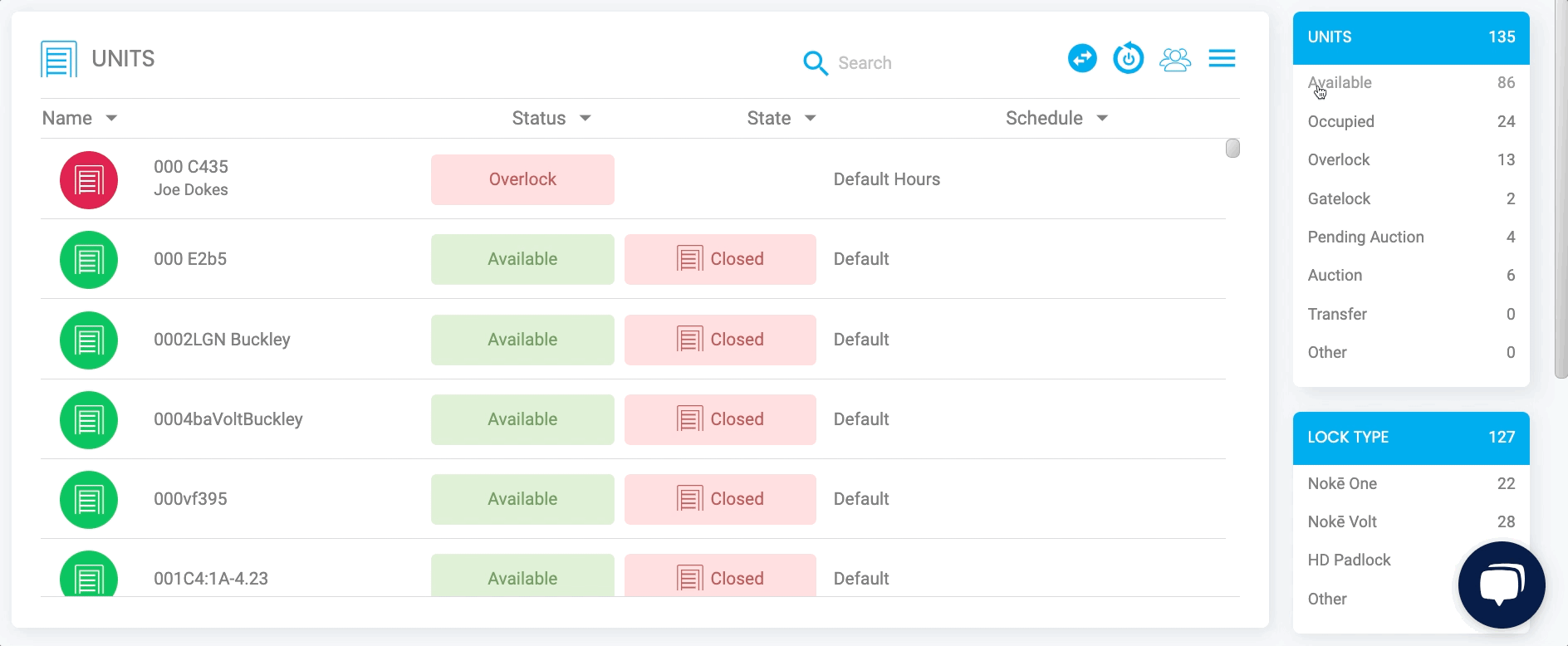 Permission Needed
Manage Locks
View Site Locks
Open Manager Shares
If you do not have the correct access, contact an administrator to add permission to your role type.
For more information, click below:
Examining the Unit Status and Unlocked Units Widgets