Some troubleshooting steps specific to the battery, if you are having issues with a Nokē ONE lock.
To troubleshoot a lock,
Press the lock to confirm it's awake. Use your palm if your finger does not wake the lock.
Send a Reboot Lock command to the lock from the Web Portal.

Click Units > Locate, and then click on the specific device with issues:

> Click on the lock > Click Reboot Lock button. (Permission: Manage Locks)

Hard reboot the lock by using the battery removal tool to remove the battery compartment:

While the compartment is removed from the lock, inspect for issues:
Check to determine whether the Positive and Negative prongs are not bent, misaligned, or missing.
Check to determine the battery is inserted correctly and fully seated in the harness.
Clean inside the receptors, if dirty.
Replace the battery sled and ensure the compartment is fully sealed to protect it from water and complete the connection to the lock.

The lock may flash rapidly to recalibrate the battery. This should take less than 30 seconds and is not an indication of battery failure. This process is normal for any battery in deep sleep mode or when a brand-new battery is used.

If the lock does not wake after completing the steps above, or if the rapid flashing does not stop after 1 minute, then a battery replacement may be needed.
To confirm, insert a working battery:

If the lock still does not wake, try using a battery and battery sled from a working unit:
If the lock still does not wake with the test of another battery and sled, the lock should be replaced.
If the lock woke with a different battery or sled, replace the battery.
If these steps do not work, contact us.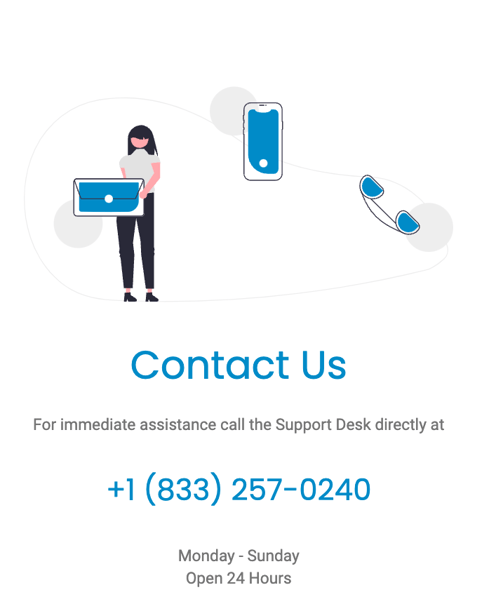 Permission Needed
If this permission does not display in your Web Portal, contact an administrator to add it to your role type.
For more information, click below:
Troubleshooting Text Messages
Troubleshooting Password Issues
Troubleshooting Mobile App Access Issues