How to remove employee access to specific facilities in your company.
This process is necessary when you want to revoke access to specific facilities for an employee, but still want them to retain access to other facilities.
To remove employee access from certain facilities,
From the Web Portal, click the Users tab.
From the list of available users, find and click the user that you need to remove the access from.

From the Users page, click the (gear) icon in the top-right corner to edit the user.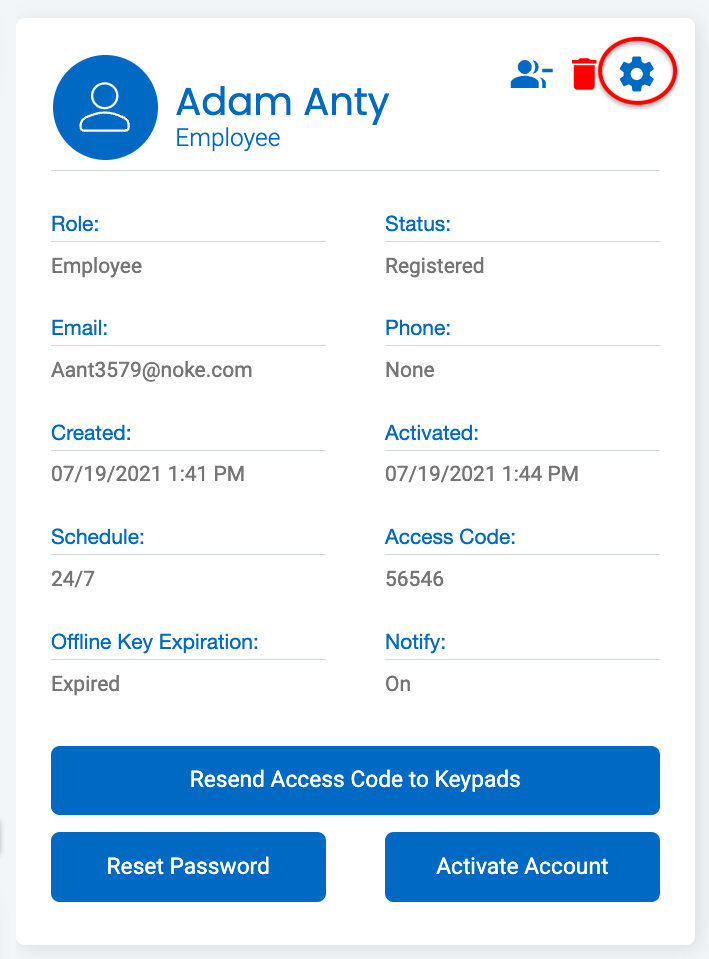 From the Edit User form, click the Facilities tab.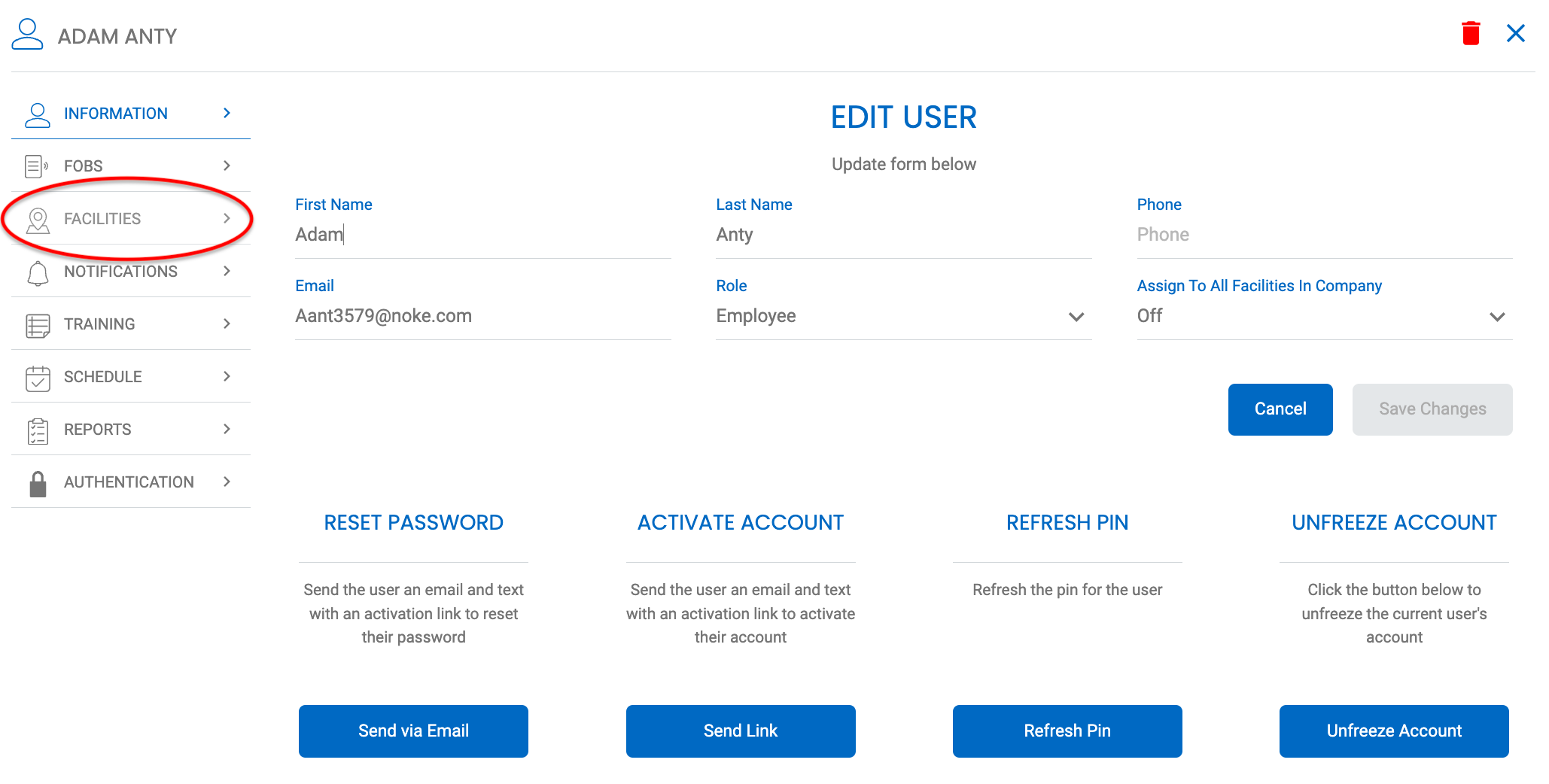 From the list of available facilities, click the assigned facilities to remove the user, and then click Save Changes.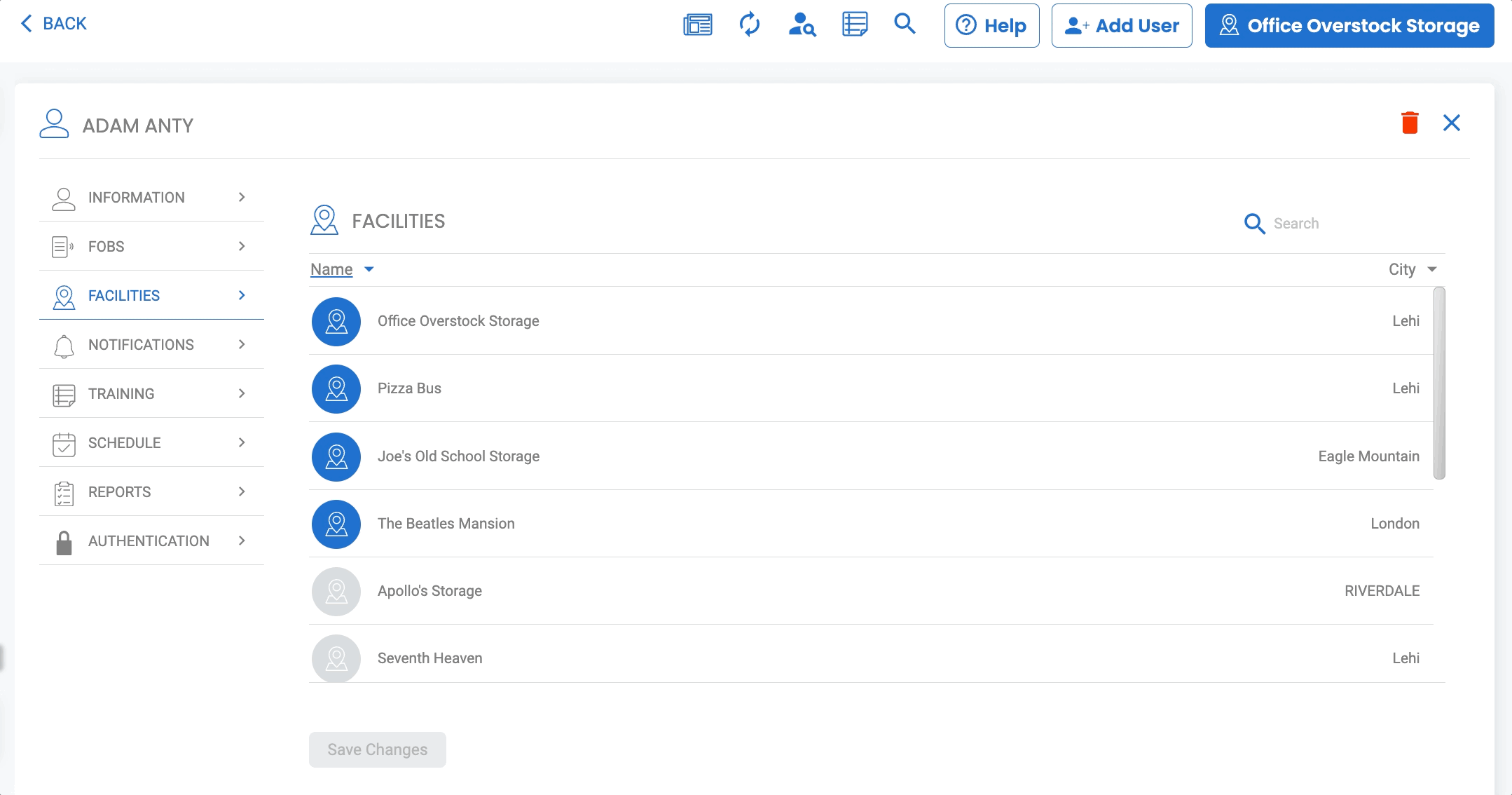 Note: Facilities that appear greyed out indicate that the user does not have access to them. When the facility icon is no longer greyed out, it means that the user now has access to that facility.
If you receive a Server-3.1 error when you are trying to remove facilities like this, we recommend checking that the user setting Assign to All Facilities in Company is not set to On. If it is, turn that setting Off and try to follow the above steps again.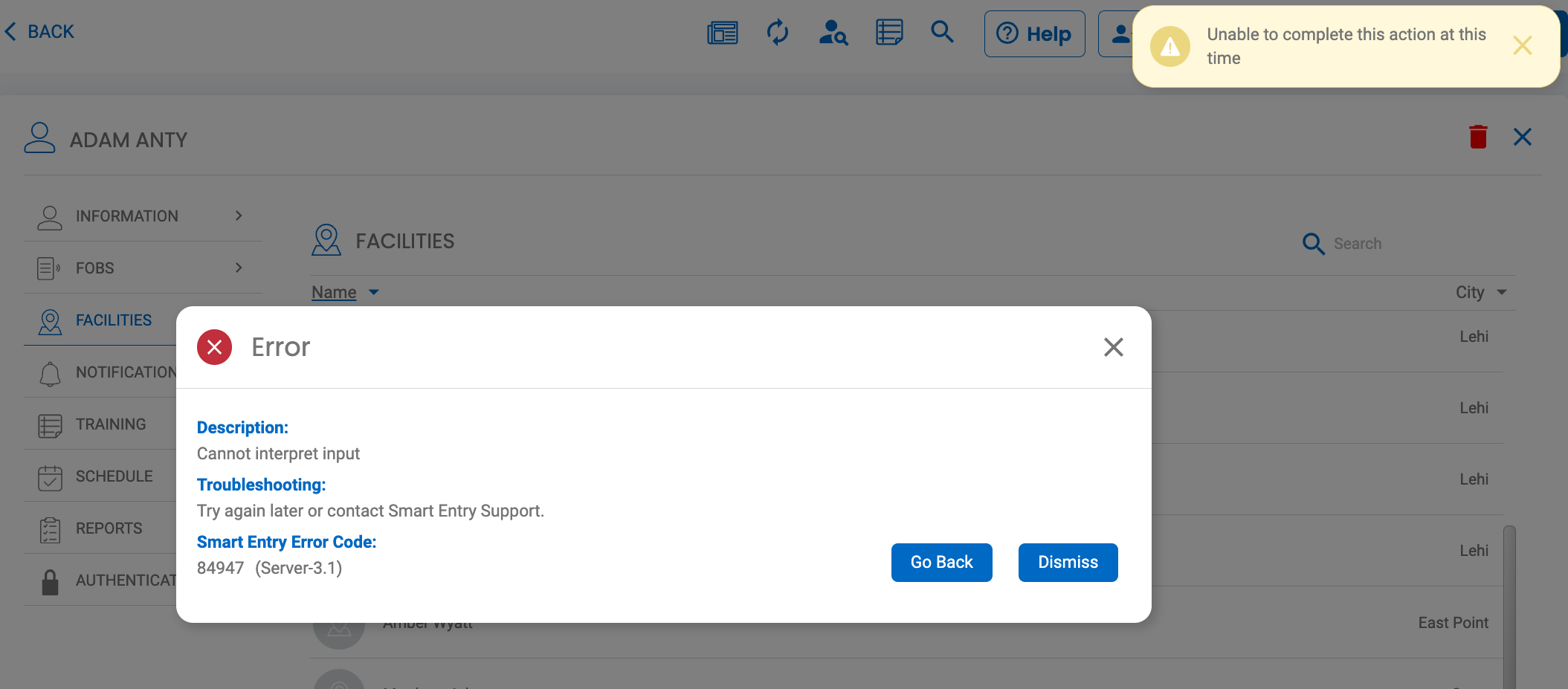 Permission Needed
If you do not see these selections and you believe you should, contact an administrator to add the permission to your role type.
For more information, click below:
Assigning Access to Multiple Facilities
Setting Up Facility Hours/Schedules