A comprehensive overview of the Simplified view in the Web Portal.
Support Setup
The NSE support team will need to enable the Simplified Web View Feature Flag for All Users from the Web Portal before a facility can utilize the Simplified view feature for its tenants.
To enable the Simplified view for a facility, (Support User Access Only!)
Log in to the Web Portal and click the Settings tab.
From the Settings page, click the Feature Flags tab.
Click None on the Simplified Web View feature flag and select All Users, or verify that it is already selected.
Click the Save Changes button in the bottom-right corner.
Simplified View
One of the features that is available to you is the Simplified view.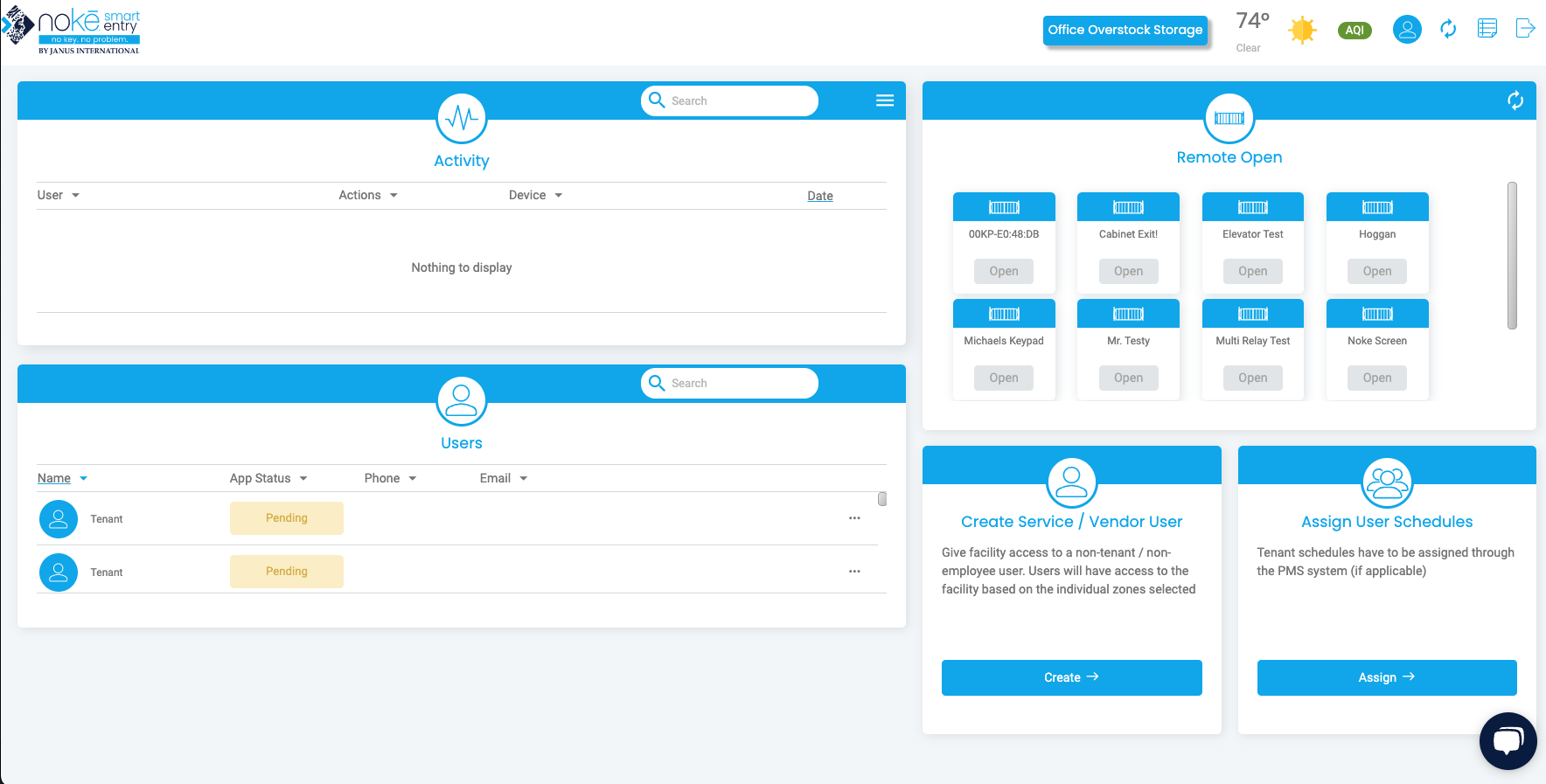 This feature can be beneficial for new facility employees or those who may feel overwhelmed by the various settings and options available in the regular Nokē Smart Entry Web Portal. It simplifies the Web Portal by presenting a single landing page that includes the most important actions for facility employees.
These top actions include viewing activity and users at the facility, remotely opening entry points, creating service/vendor users, and assigning user schedules. All other features from the regular Nokē Smart Entry Web Portal are hidden.
Once the Feature Flag is enabled by a support user, users can toggle the simplified view on or off by accessing their own profile and adjusting the Simplified Web View setting. Alternatively, users with the appropriate permissions can edit another user's setting.

Note: If the user's Web Portal does not refresh after changing the setting, they may need to log out and log back in for the changes to take effect.
Permissions for each widget are as follows:
Activity Widget: Requires the View User Activity permission.
Simple User Create and Users Widget: Requires the Manage Users permission.
Schedule Assign Widget: Requires the Manage Facility permission.
Remote Open Widget: Requires the Remote Open permission.
If a facility does not have any entries, the Quick Open feature displays Nothing to Display.

The Simplified view includes a new header. At the top of the page, you will find the facility name, weather/AQI, user profile, refresh, NSE support ticket, and a logout button, all arranged from left to right.
By clicking on the User icon

, you can access the Edit User form.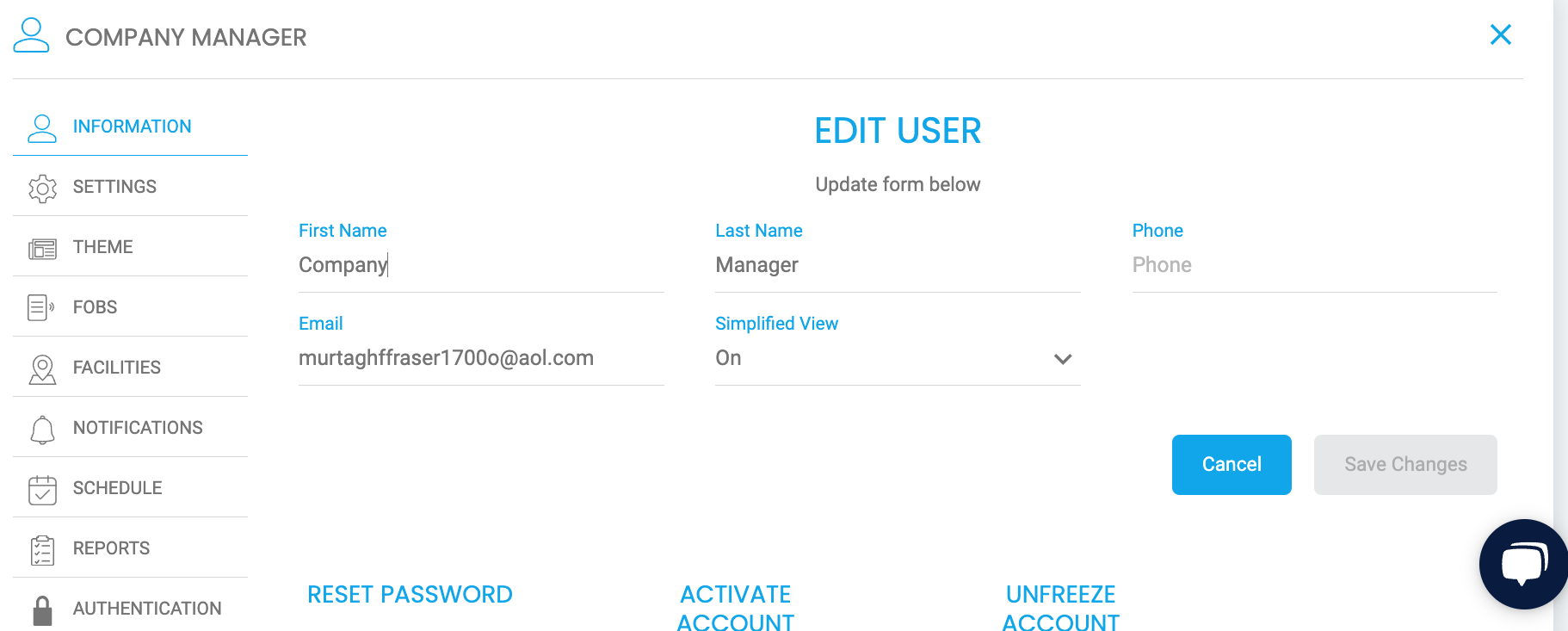 On the left side of the facility name box, a small Home icon is always present whenever you are not using the Main dashboard. This icon serves as a convenient way to navigate back to the Home page.

Additionally, the header also includes the options to refresh the page, access weather information, check the AQI (Air Quality Index), and log out.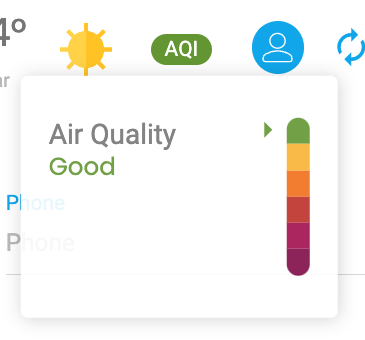 Feature Flag
User Setting
For more information, click below:
Navigating the Manager Dashboard