Nokē Smart Entry management users with access to 2-25 facilities now have a new Web Portal dashboard to assist with multi-facility operations.
District managers or facility managers who oversee multiple facilities can view general information about the Nokē Smart Entry facilities that they operate.
If the manager has the correct role type, with the correct permissions, and has access to between 2 and 25 facilities, the user automatically logs on to the Manager Dashboard.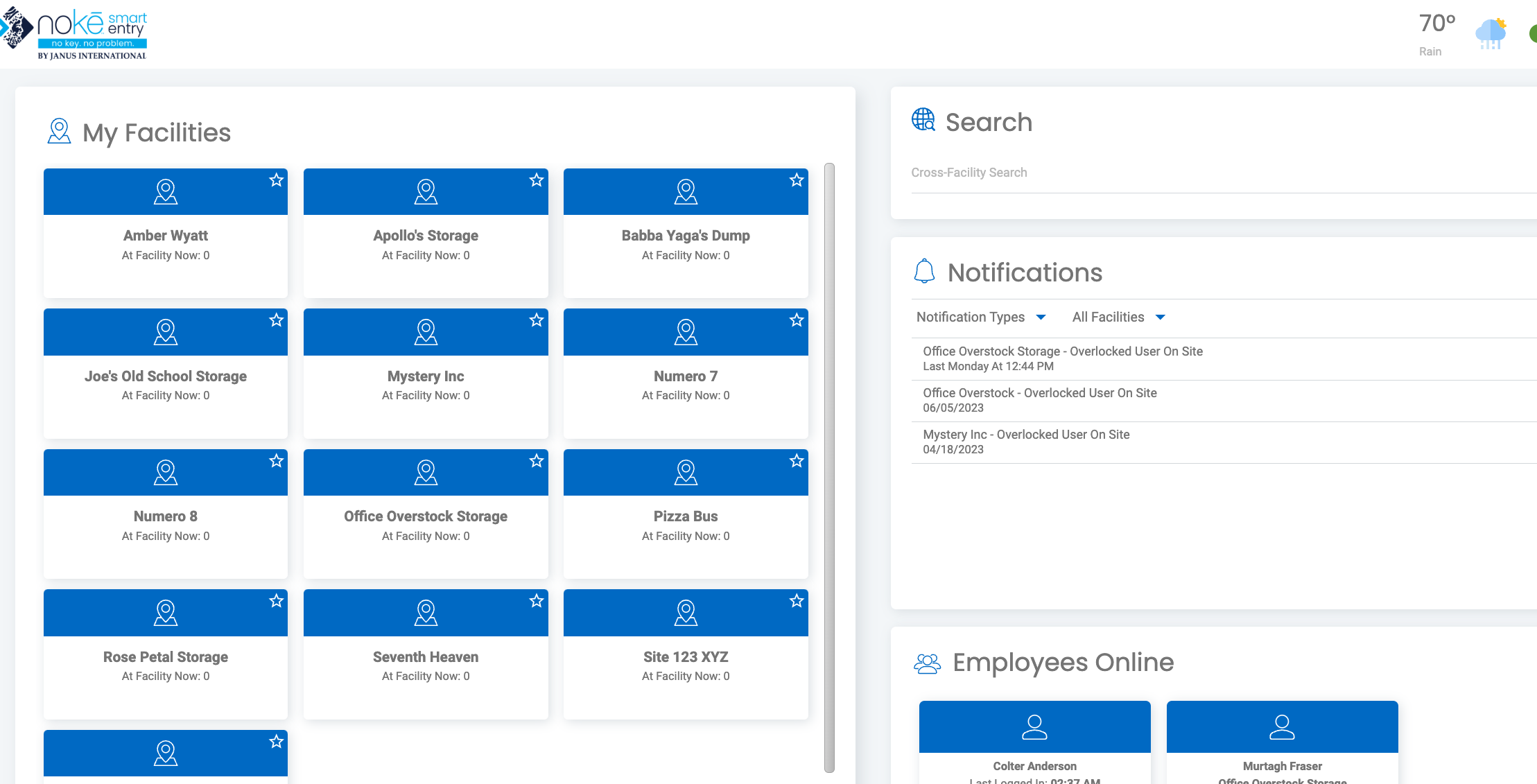 On this page, a list displays of all the facilities you have access to, your notifications, the employees that are currently online, and a global search where you search across your facilities.
By clicking one of the cards with the facility's name on it, a pop-up asking you to verify if you would like to log in to that facility appears.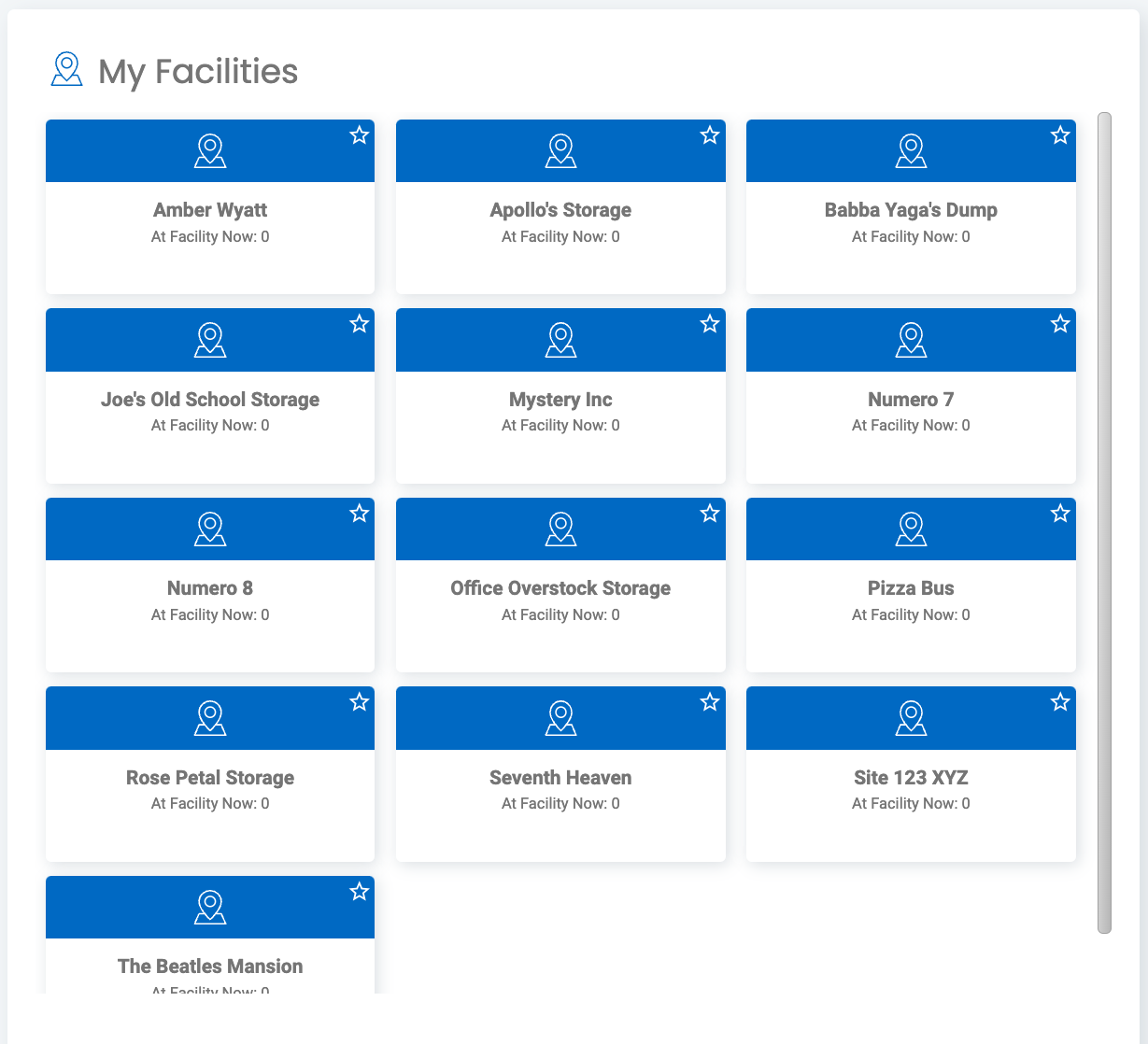 If there are specific facilities that you visit more frequently than others, you have the option to click on the star icon located in the top right corner of each facility. This action will designate that facility as a favorite and it will be prioritized at the top of your list.

Clicking the Manager Dashboard icon in the top right corner of the Web Portal takes you back to the Manager Dashboard.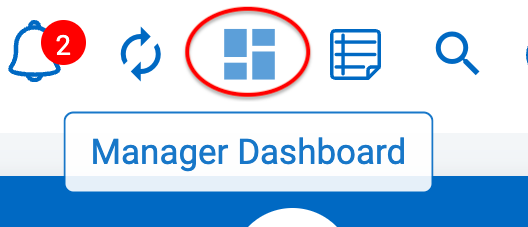 Use the Cross-Facility Search field to find users by name, phone number, or email address throughout all of the facilities on your Manager Dashboard.

Notifications for all of your facilities display together for all current messages that you have enabled. Notifications are individually edited for each facility to customize which messages you receive.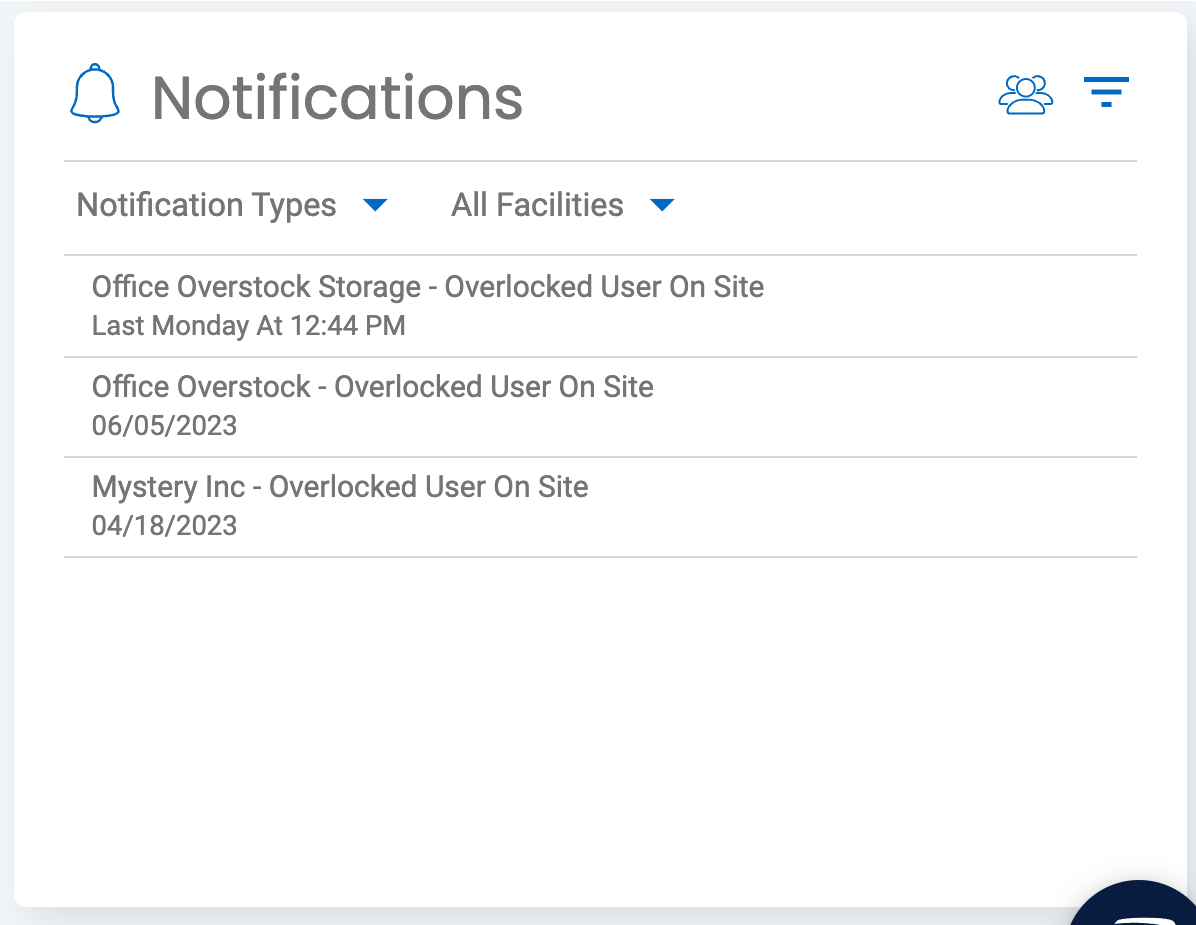 Facility managers who are currently logged in to the Nokē Web Portal for these facilities will display under Employees Online.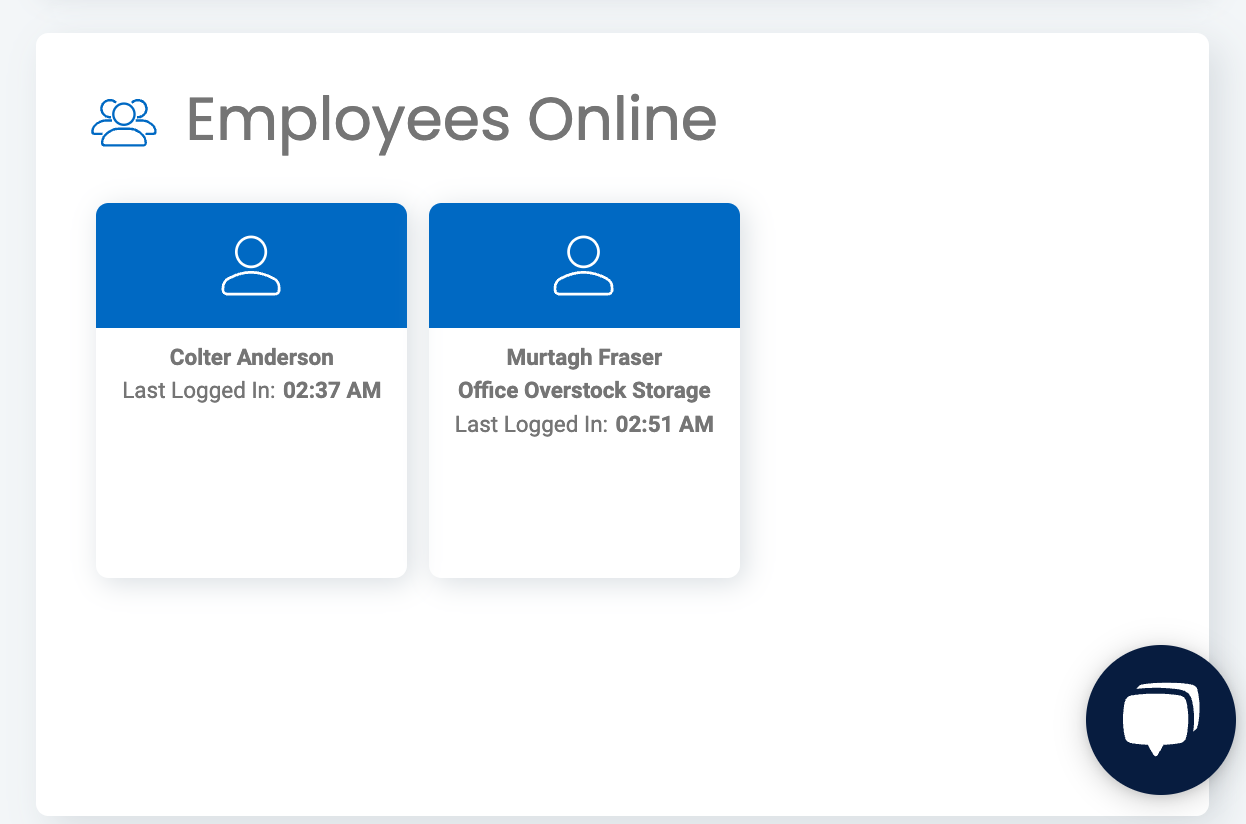 Permission Needed
Manage Employees
Manage Users
This feature has an additional requirement of having a certain tier level and having access to between 2-25 facilities.
If you believe you should have this access and do not, please contact an administrator to add the permission to your role type.
For more information, click below:
Click below to view tutorial(s):
How to Navigate the Manager Dashboard