Whether your tenants are visiting for the first time or they just haven't accessed their storage units in awhile, the Nokē Storage Smart Entry mobile app can help them quickly locate their units.
This feature is located on the Home screen of the tenant's mobile app. The user presses the Locate Unit icon on her screen and the smart lock starts making a chirping sound for 15 seconds, then the unit controller flashes blue to indicate which lock the noise is coming from.
If the tenant has more than one unit, a menu will give her the option of selecting which unit to locate, and then unlock when within range of the door.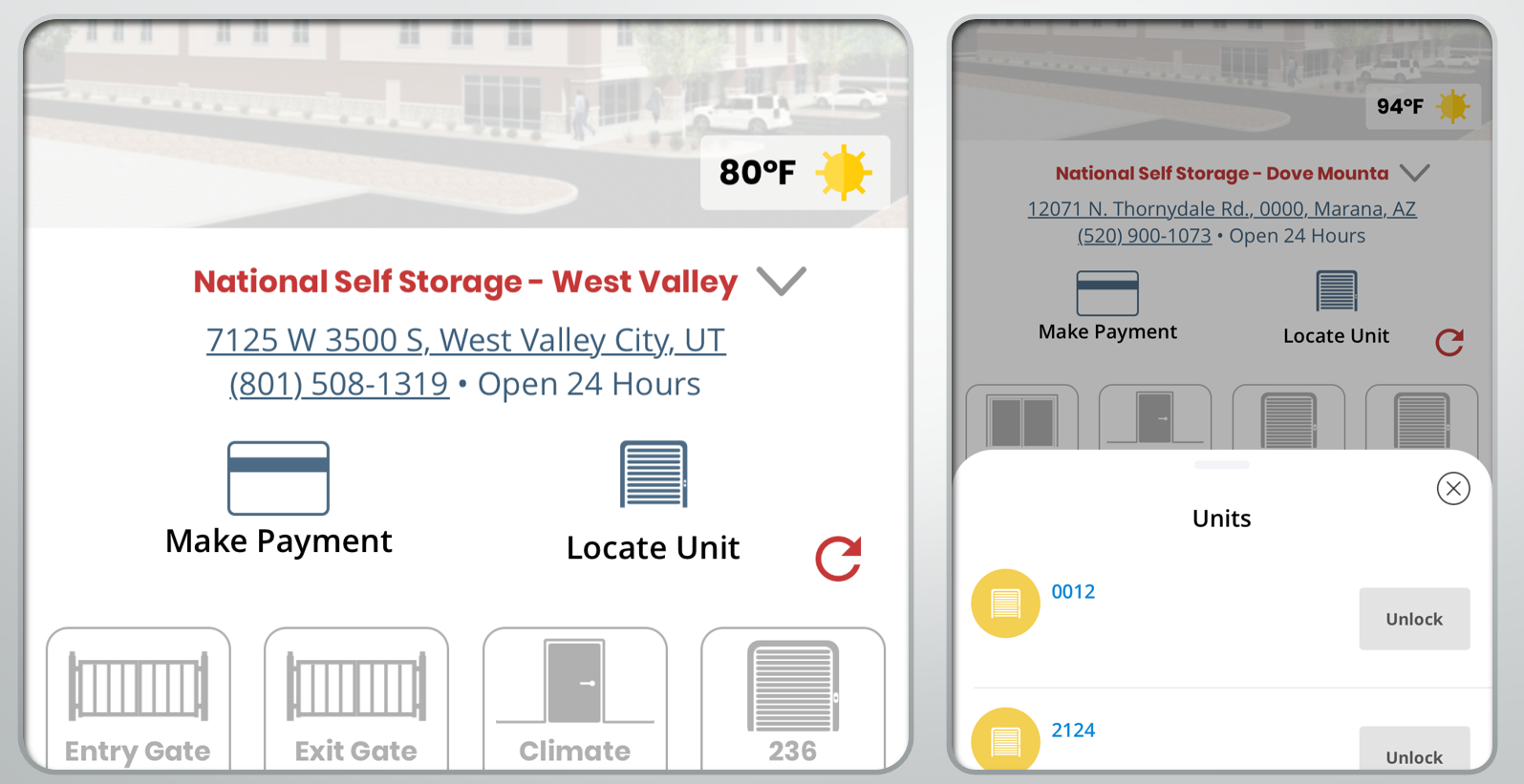 This new feature is a great tool for tenants who have rented a unit online and are visiting the property for the first time, or tenants who have not been by to visit their space for some time and don't remember where it is.
Note: This will is helpful for digital key shared users who are visiting the facility and the unit for the first time. The shared user can download the mobile app, login for access. The address just below the facility name will tell the user exactly where they are going and open the map app to get them to your facility.
Once at the facility, the shared user can use the Locate Unit feature to get directed to the tenant's unit. It's a fantastic tool for all types of shared users like movers, business employees, friends, and family members. And just one more way for your facility to leverage smart technology to enhance your tenant's experience.
For more information, click below:
Managing Employee/Tenant Accounts
Using the Tenant's Mobile App
Understanding the Demo Mode on the Mobile App