How to provide a user 24-hour access to your facility.
If your facility maintains gate hours, you can grant 24-hour access to selected users/tenants. Generally, gate access for a user defaults to your facility's default gate hours.
It is important to note that schedules for TENANT accounts should be assigned and synced from your Property Management Software. Assigning schedules within the Nokē Smart Entry system should only be done for non-tenant accounts.
You can assign schedules from the User Details page.
To grant a user 24-hour access to your facility,
Click the Users tab, and then navigate to the user you want to edit.
From there, click the Settings (gear) icon, and then navigate to the Schedule tab.
Select the 24/7 schedule.
Click Save Changes.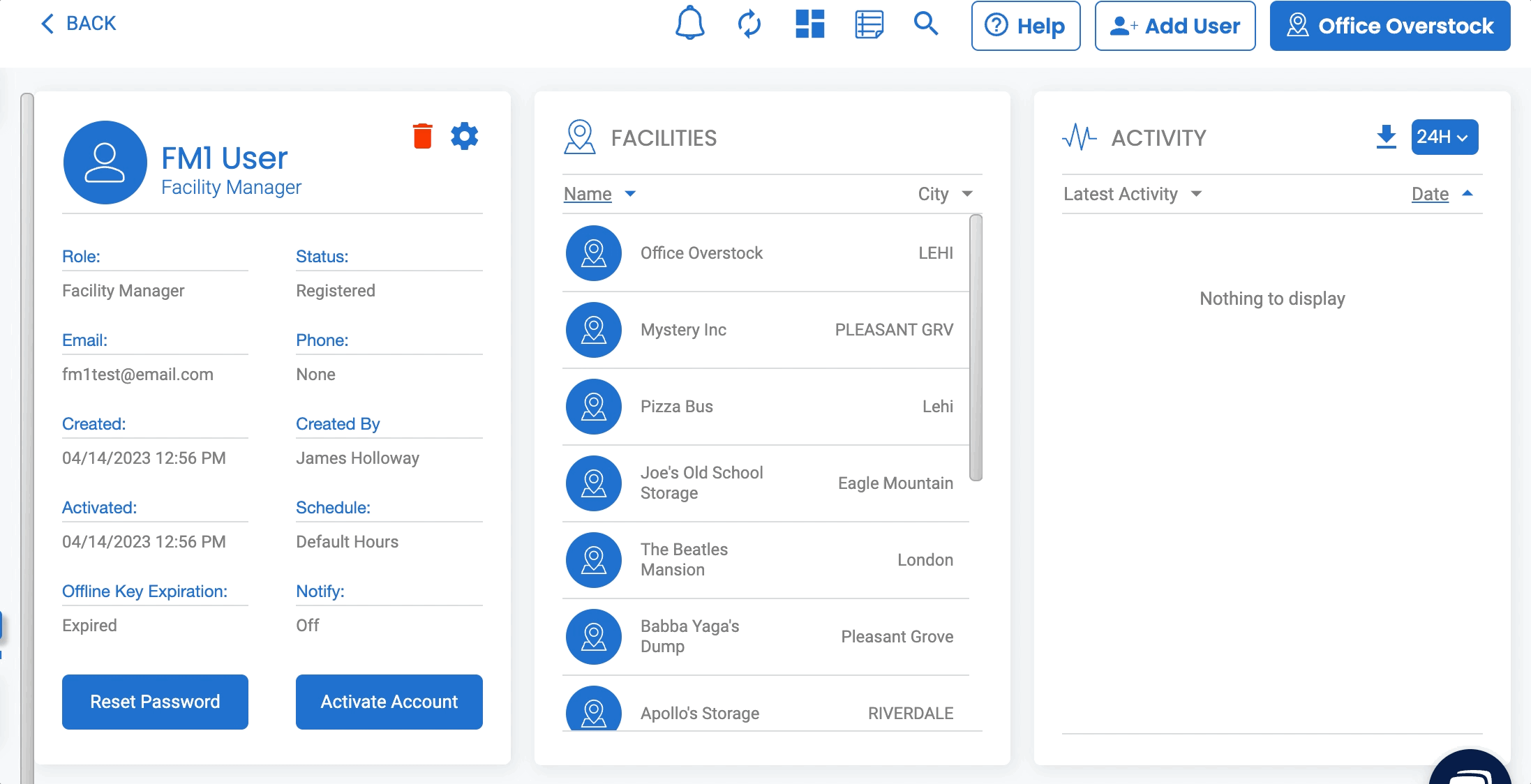 Permission Needed
Manage Facilities
Manage Users
If the Hours tab does not display in your Web Portal, contact an administrator to add that permission to your role type.