From your personalized Dashboard, you can quickly assess the activity at your facility via the Activity Overview and Recent Activity widgets. You can view activity for the past day, week, or month. For detailed information, display the Activity page.
The Activity log defaults to All Users and All Devices for the last 24 hours. You can search a specific user or unit's activity by entering the info into the Search bar at the top-right of the page. Or, you can change or filter results by selecting a category and editing the default selection.

Categories to Filter:
Actions, Time Frames, Devices/Entry Points, Users
Use the Subtypes drop-down menu to select specific Actions to view. A few of the most common activity types or Actions are defined below:
Locked: A smart unit was locked.
Unlocked: A smart unit or entry point was unlocked by one of the following:

Phone: A smart unit or entry point was unlocked from the tenant's mobile app.
Fob: A smart unit or entry point was unlocked by a fob.
Access Code: An entry point was unlocked or opened by entering a code into the Nokē Pad.
Manually: A smart unit was unlocked without a fob or the app being used. Most often, this occurs with Nokē Volt units when the emergency release button was pressed.

Failed Unlock: An attempt to unlock failed for one of the following reasons:

Invalid Access Code: An incorrect code was entered into the Nokē Pad at an entry point, the code entered is displayed in the Activity log.
Out of Schedule: A tenant tried to access the facility after scheduled gate hours.
To download the Activity results to a spreadsheet, select the Export Activity icon (The arrow at the top-right corner of the page.) to save your results. If you want to display specific information only, set the filters to your desired setting before downloading your Activity log.
Click below to view tutorial(s):
How to Monitor the Activity at Your Facility
The Web Portal's Activity logs should be reviewed daily by managers to monitor the facility traffic and plan a targeted 'Lock Walk' of the facility. For remotely operated storage facilities, it is important to know what is going on to help plan on-site staff availability.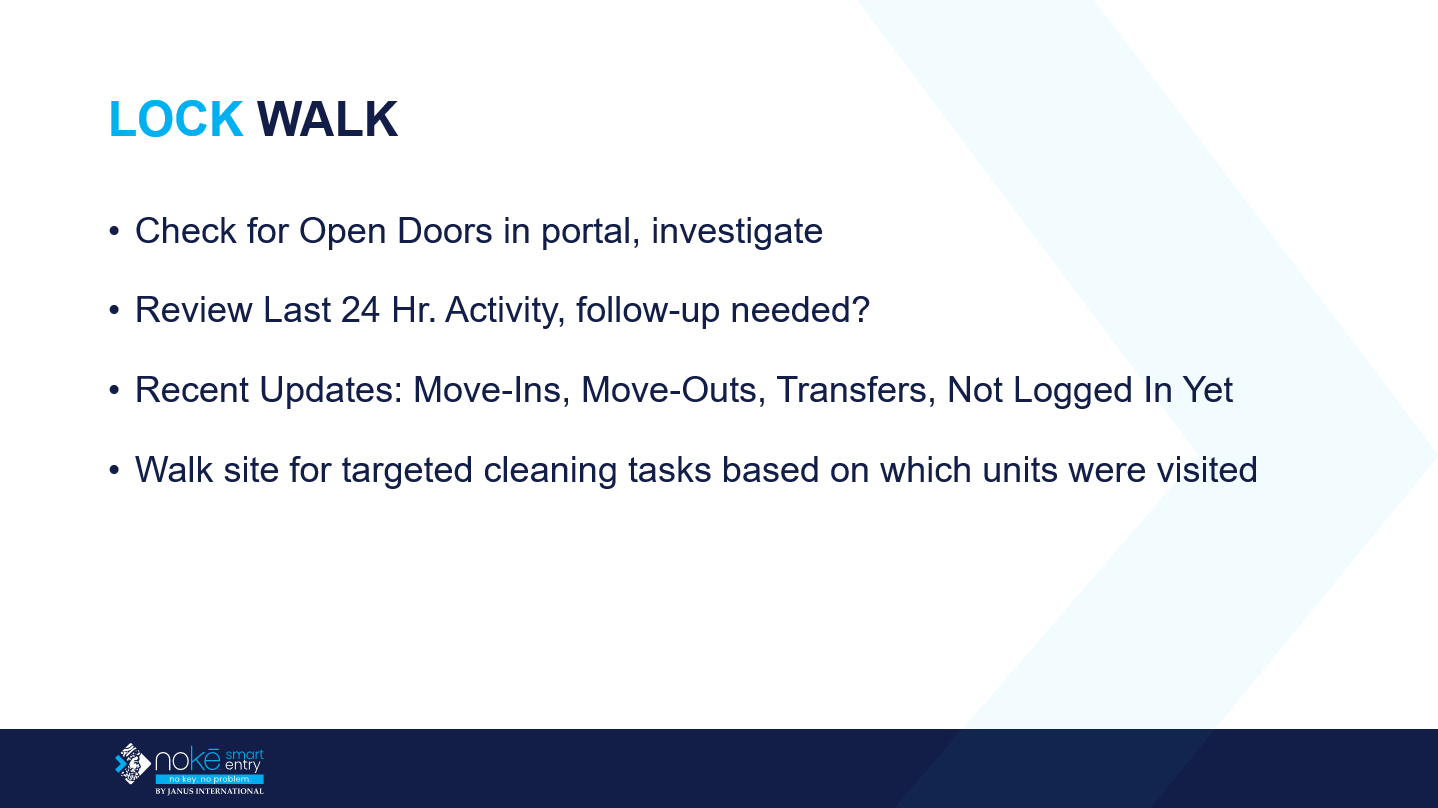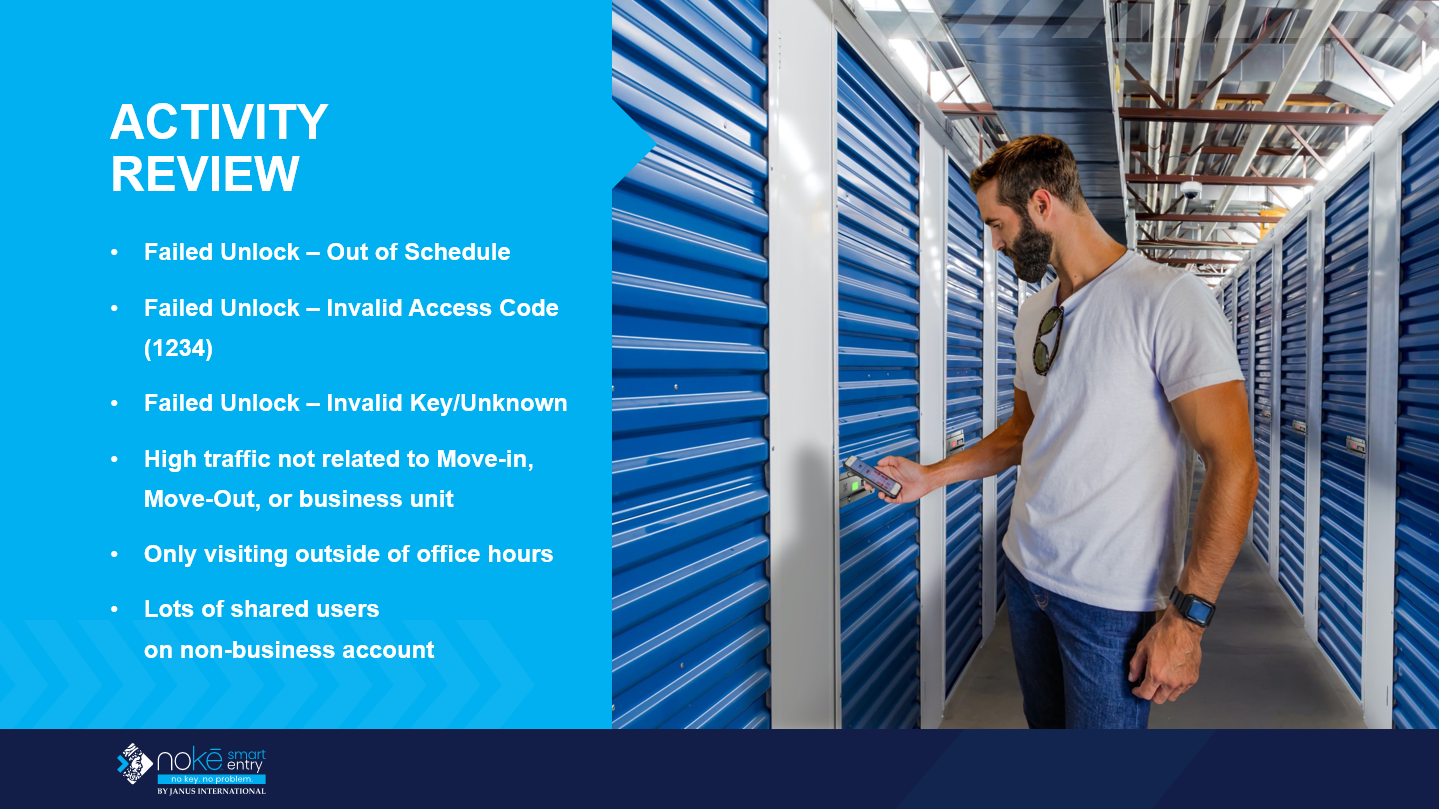 For more information, click below:
Click below to view tutorial(s):
How to Review the Web Portal for Follow-Up Tasks