A detailed examination of the functionality of entry messages and optimal strategies for utilizing this feature effectively.
To enable this feature at your facility, please get in touch with Nokē Smart Entry Support.
Once Support has enabled the feature, a new tab under Messages called Entry appears.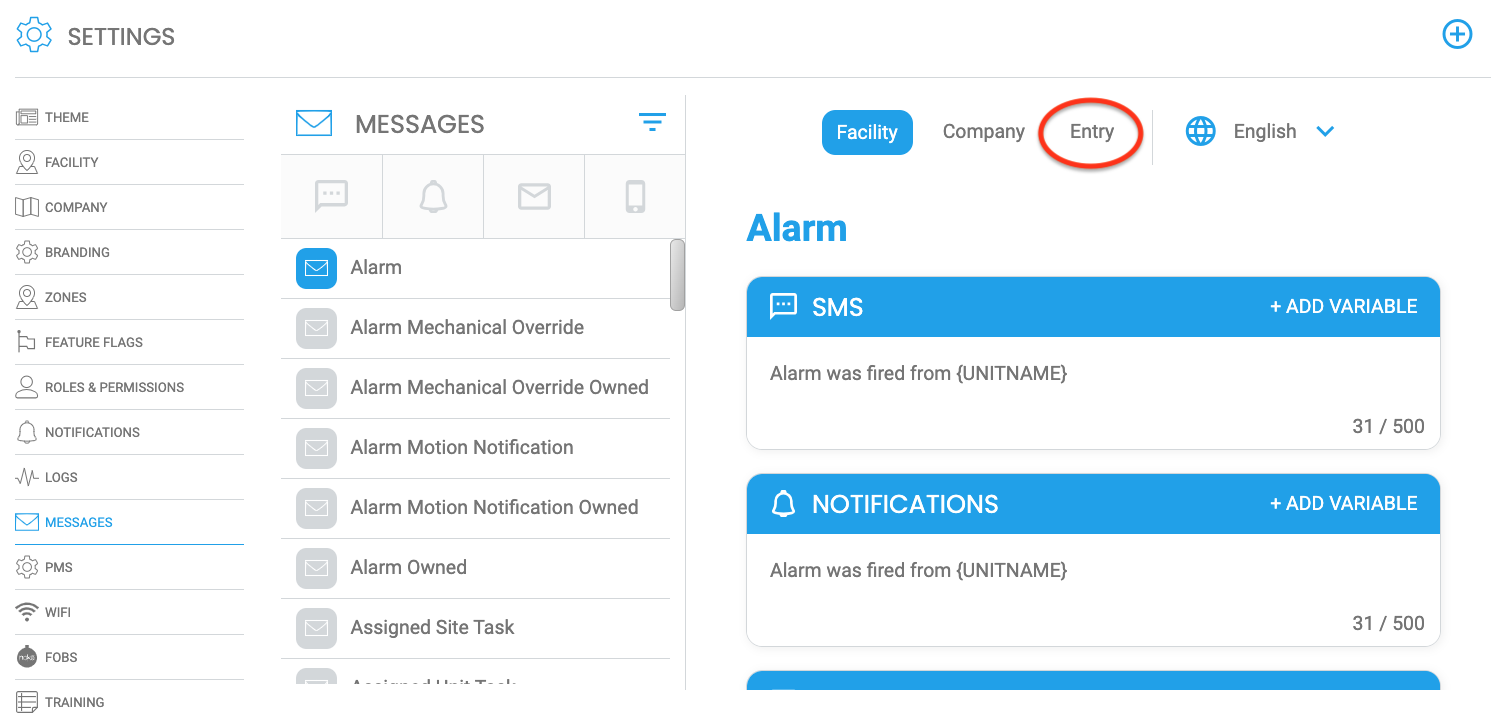 Note: Users may need to log out of the Web Portal and log back in for the correct selections to become visible.
Storage operators are increasingly managing facilities remotely, which presents challenges in engaging with customers. Our technology allows facility managers to interact and communicate with tenants through the tenant's mobile app. Entry messages provide a way for managers to send messages to specific tenants or alert all tenants to important information, such as maintenance updates or facility announcements. These messages are sent to customers when tenants open a designated entry point.
When you click on the Entry button, you are taken to a screen that shows you current Entry messages that are set and active as well as gives you the option to create new ones.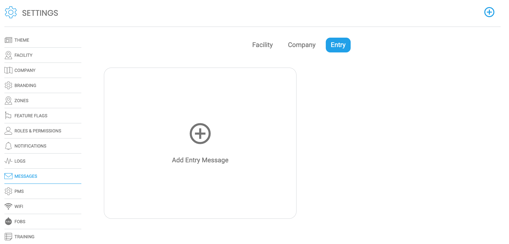 Click the + (plus) icon to go to the form to fill out the information for the entry messages that will be sent.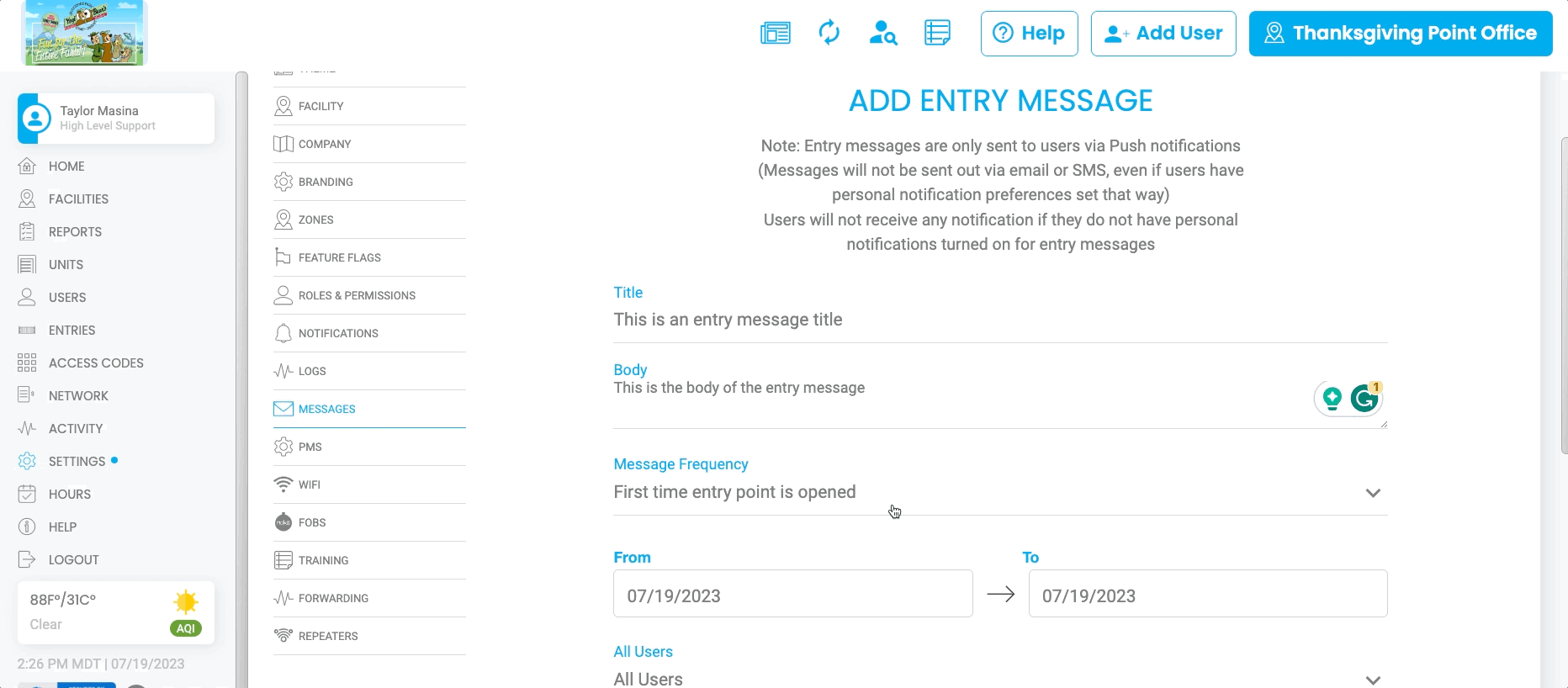 Entry Message Information
Title: This is where you enter the title of the notification that will be sent.
Body: This is the section where you can enter the message body for the notification that you wish to communicate to your customers.
Message Frequency: At this stage, you choose whether you prefer the notification to be sent to users on only the first time they use this entry point (within the selected date range) or every time they use the entry point (within the selected date range).
Date Range: This is the section where you specify the date range for sending the entry message to users.
Users: This is where you will decide whether you want this notification to go to either all users, only specific users, or users that are in a specific zone.
Entry: This section allows you to specify the entry or entries where you would like to apply the message.
Note: Entry messages are only sent to users via Push Notification. Messages will not be sent out via email or SMS. In addition, users will not receive any notification if they do not have personal notifications turned on for Targeted Notifications.
To ensure that tenants receive the entry message, it is necessary for each tenant to have their personal User Notifications switched On, and for the Targeted/Facility Notifications section, Push needs to be selected.
To turn on Notifications for entry messages from the Web Portal,
From the Web Portal, click Users.
Locate the user you want to edit by scrolling or searching the user's list.
Click on that user.
Click the Settings (Gear) icon in the top-right corner.
Click on Notifications.
Turn all User Notifications to On.
Turn Targeted Notifications to Push.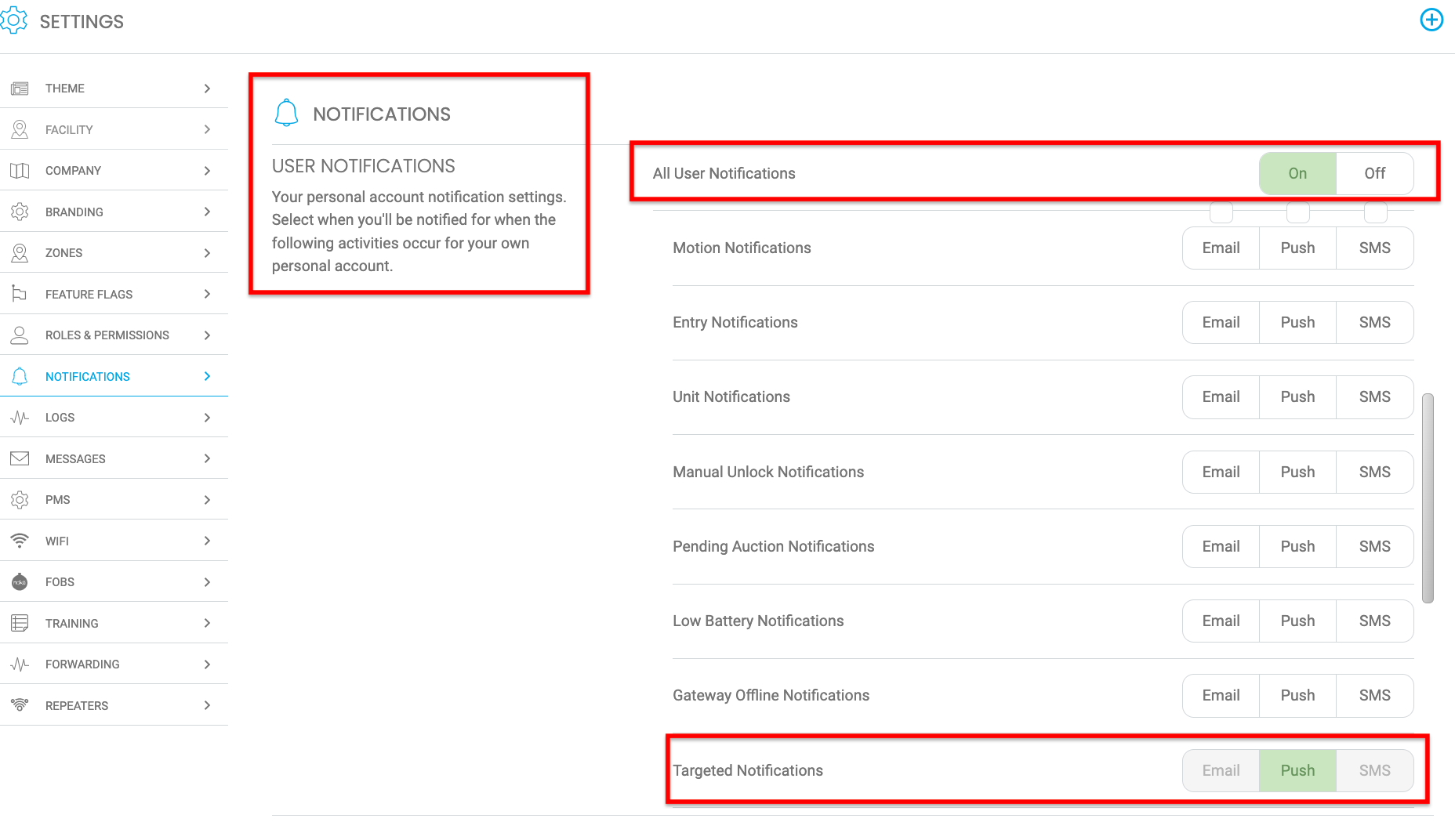 To turn on entry messages via the tenant's mobile app,
From the tenant's mobile app, tap Settings (three lines in the bottom right corner).
Tap Settings again from the list of settings.
Tap Notification Settings.
Turn Notifications to On.
Scroll to Facility Messages and turn Push to On.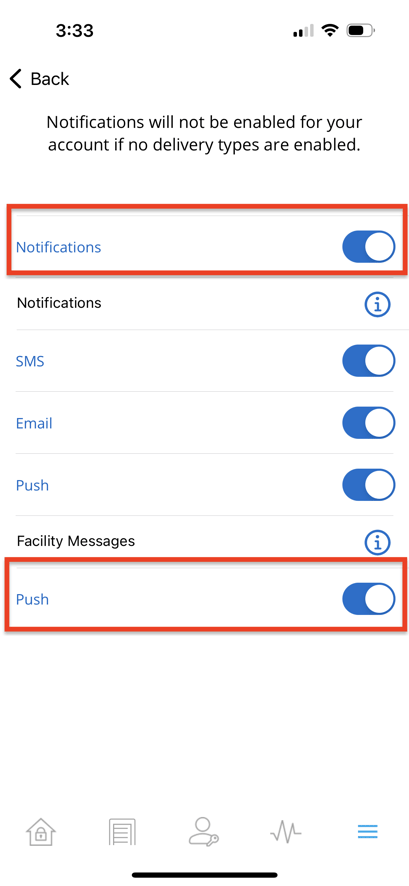 Once all these steps are completed, tenants will start receiving these notifications when they arrive at the facility.
Permission Needed
For more information, click below:
Getting Notifications When a Specific User is at Your Facility