How to send a Training Acknowledgement and how a user accepts the Acknowledgement
The Nokē Smart Entry portal features a convenient option for support users to send individual training acknowledgments to users of the Nokē Smart Entry system. This functionality enables support to confidently state, "This user has completed comprehensive onboarding and training provided by the Nokē Support team." After acceptance, support can access a comprehensive list of on-site users who have undergone the training, facilitating the identification of any knowledge gaps or users who may not have received complete training.
To Send Acknowledgement:
Nokē support users first need to log into the Web Portal and then navigate to the user(s) who has completed their training.
Login to the Web Portal under the support or high-level support account
Navigate to the Users tab
Click on the user(s) who has completed their training
Click on the Settings (gear) icon on the Unit Details page
Click on the Training tab
Click the button that says Send Acknowledgment

Once you click to Send the Acknowledgment, you will see a success message popup in the right-hand corner.


You will see on the right-hand side this user will have a Status of Not Sent, the Support User will say None, and the Last Updated will be N/A.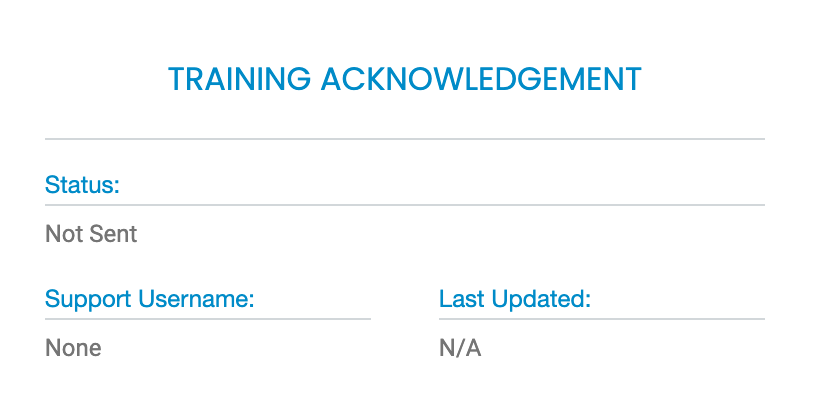 Accepting the Acknowledgment:
Once the acknowledgment has been sent to this user, the next time they log into the Web Portal, they will receive a popup on their screen that appears as follows -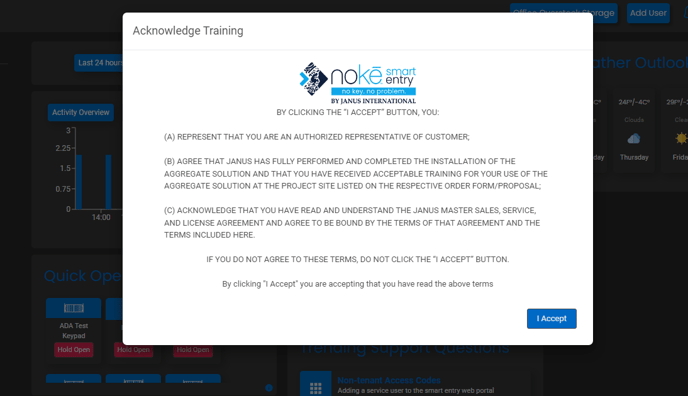 The user must accept this acknowledgment in order to proceed.
Verifying a User has accepted the Acknowledgement:
As a support user, you can verify if the user has accepted the acknowledgment by accessing the Facility Settings and clicking on the Training tab. This will display a list of all the users who have accepted the acknowledgment at the facility.

Additionally, you have the ability to navigate to the specific user and return to their User Details page under the Training tab.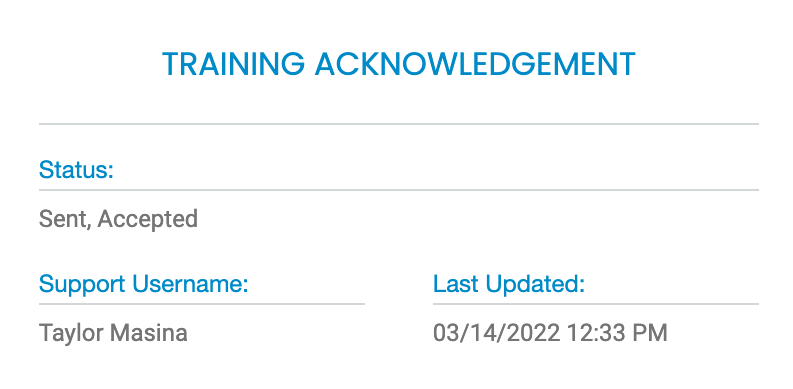 PERMISSION NEEDED
Support Send Digital Acknowledgement
For more information, click below: