An overview of the different types of hardware/devices that are used in the Nokē Smart Entry system.
The Nokē Smart Entry system utilizes Bluetooth and Wi-Fi devices to establish the network connections required for linking the facility and its units with the NSE software.
Each facility has its own unique setup, which means that different Nokē devices are used accordingly.
The Nokē Smart Entry system incorporates the following network hardware:
Keypads
The Nokē Screen® and the NokēPads® are responsible for managing access to the facility's primary entry points, including pedestrian gates, parking entries, and interior pedestals. Furthermore, the Nokē Screens have the capability to control up to 10 floors of elevator entry points.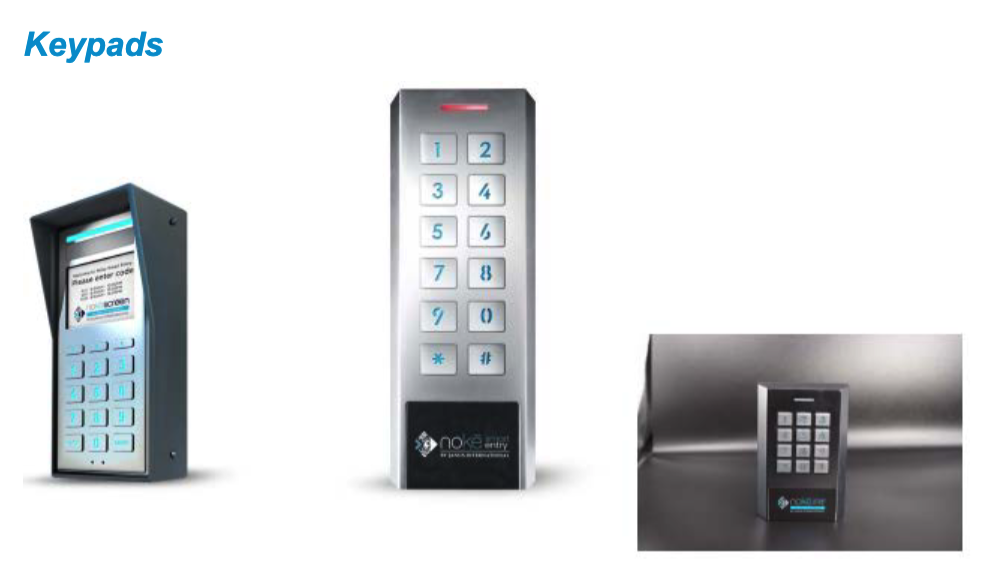 Locks
The advanced Nokē Volt® unit controllers, Nokē ONE® locks, and Nokē Contact® locks establish seamless communication via Bluetooth with the tenant's smartphone, enabling convenient access to both the facility and individual units. Additionally, they seamlessly interact with each other, forming a mesh network that connects the entire NSE system with the facility.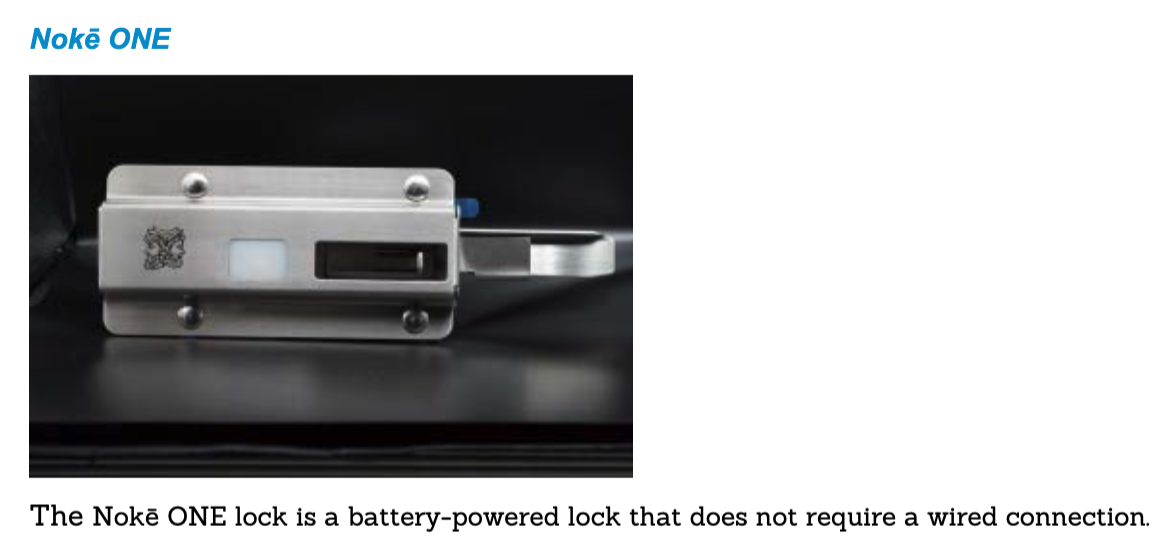 Nokē Contact -
The Nokē Contact lock and charger assembly is a wire 12-24 VDC powered lock with a rechargeable battery.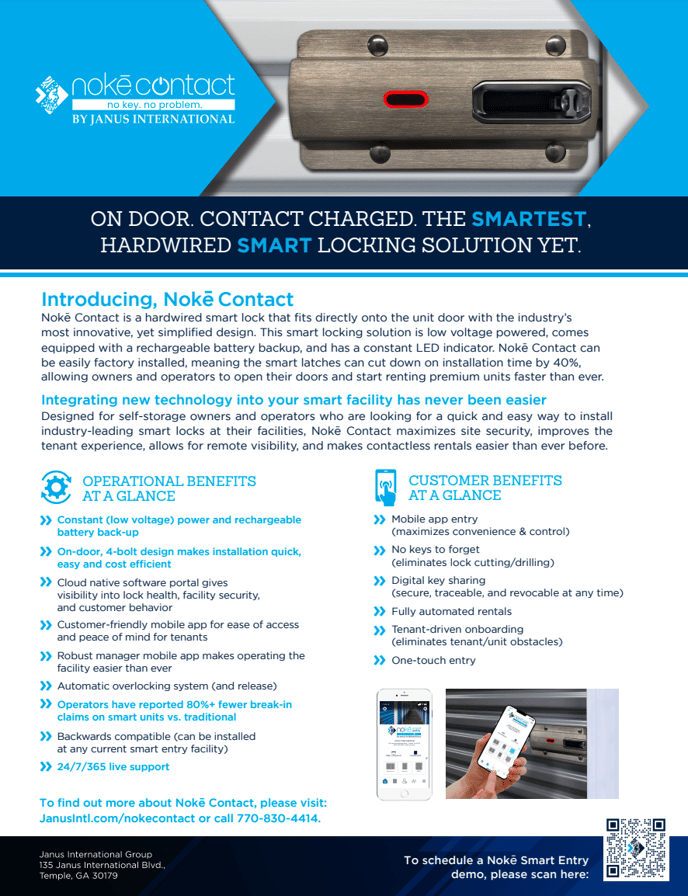 Noke Elevate -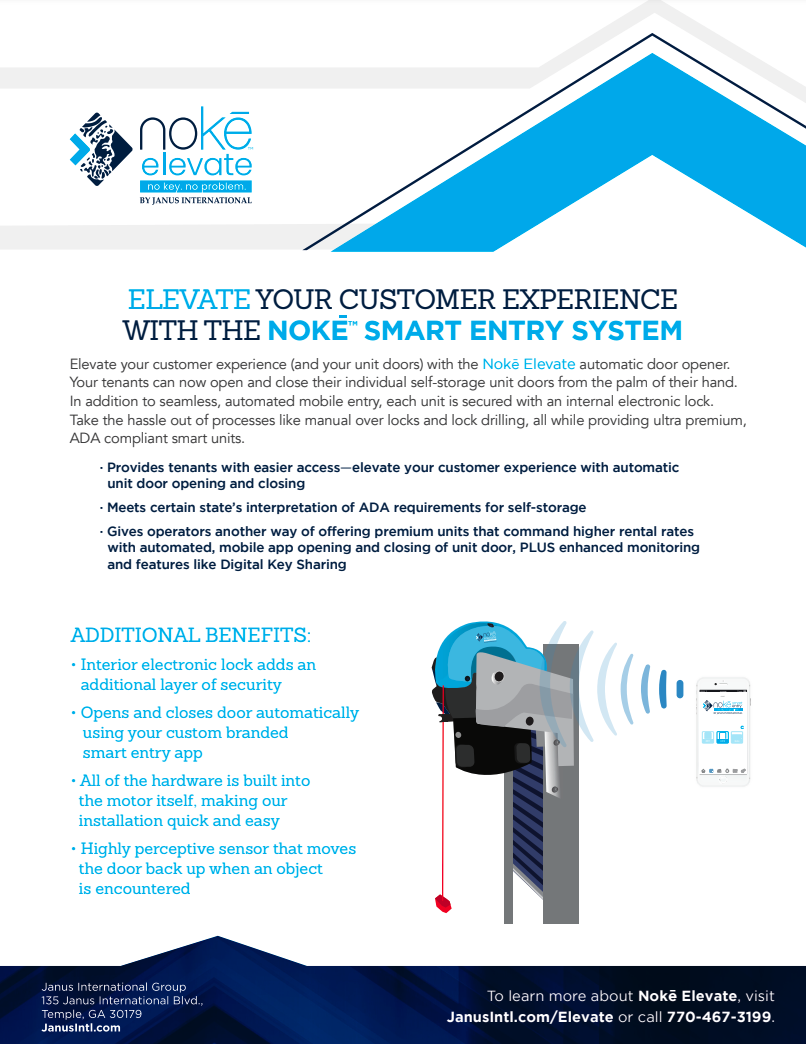 Gateways
Nokē gateways facilitate seamless communication between entry points and all units at the facility. All Nokē Smart Entry devices are connected to a gateway, which processes lock data and sends it to the cloud. This enables the information to be accessed through the Web Portal and Nokē Storage Smart Entry mobile app.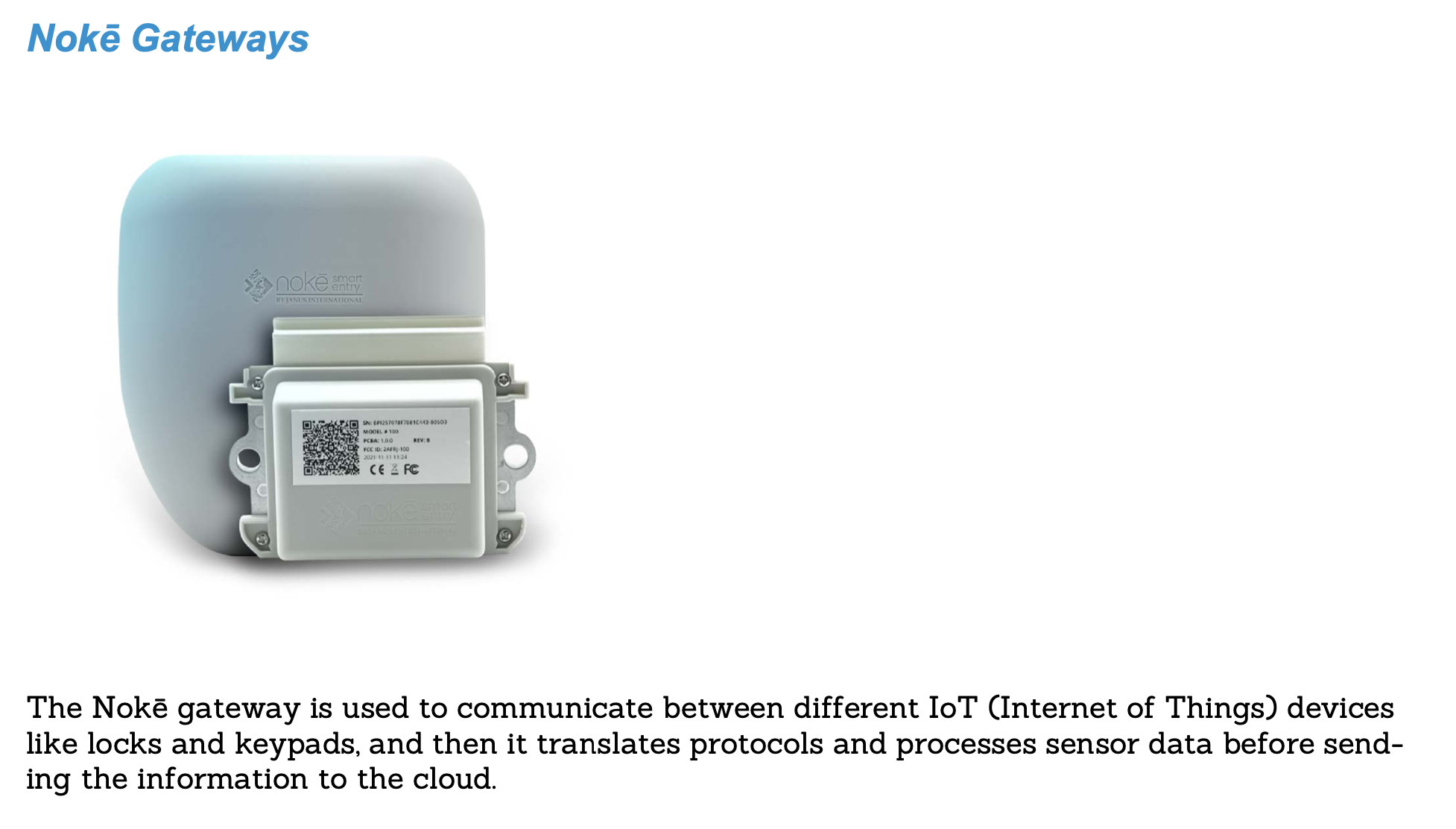 For more information, click below:
Grounding a Nokē Smart Entry Keypad