How to get notified when a specific user is onsite at your facility.
Whether you're running your facility remotely or from an on-site office, a key component for successful operations is knowing who is coming and going at all times.
Nokē can help you stay on top of managing your facility by notifying you of specific user traffic when you need to be able to take a closer look at activity.
These are several scenarios we think you'll find this new feature useful for:
Tenant Follow-up
New Move-Ins or Transfers: Monitor tenant activity and determine if they require any assistance settling in.
Scheduled Move-Outs: Monitor tenant activity or check if their plans may have changed.
Auction Buyers: Monitor traffic, policy compliance, and confirmation of vacated units.
Tenant Auditing: Follow-up with accounts missing information, signatures, or IDs on file.
Maintenance Needs: Instead of asking tenants to make a special trip, this will inform you of their visit, to perform maintenance needed at their availability and convenience.
Tenant Monitoring: Notification of users onsite who may require additional attention if facility policies are not being adhered to, so management may follow-up.
Vendor Visits
Scheduled or Unscheduled Maintenance: Track when landscapers, pest control, etc. arrive.
These user notifications can be turned on and off as needed. The facility will need to have Notifications enabled. This requires a user with an appropriate security level, to edit the following from the Web Portal.
Turn on Facility Notifications,
From the Web Portal, navigate to Settings.
Click the Notifications tab.
Next to All Facility Notifications click to toggle the setting On.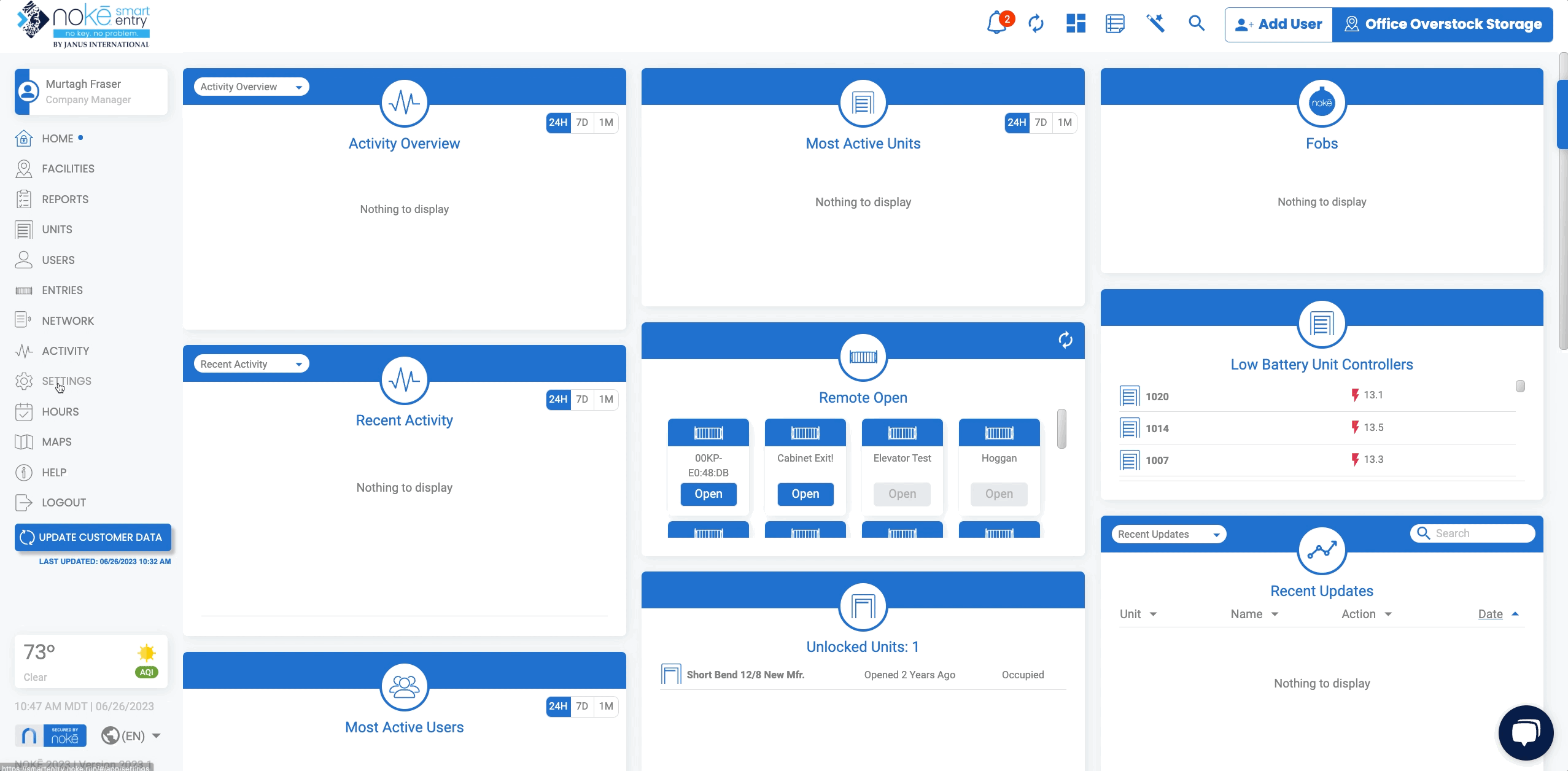 Once All Facility Notifications are On, you can select individual users to be notified when they come on-site,
Click Users.
Navigate to the specific user you want to be notified of.
Click on the user's name.
On the User Details page, click under the Notify selection and turn the setting to On.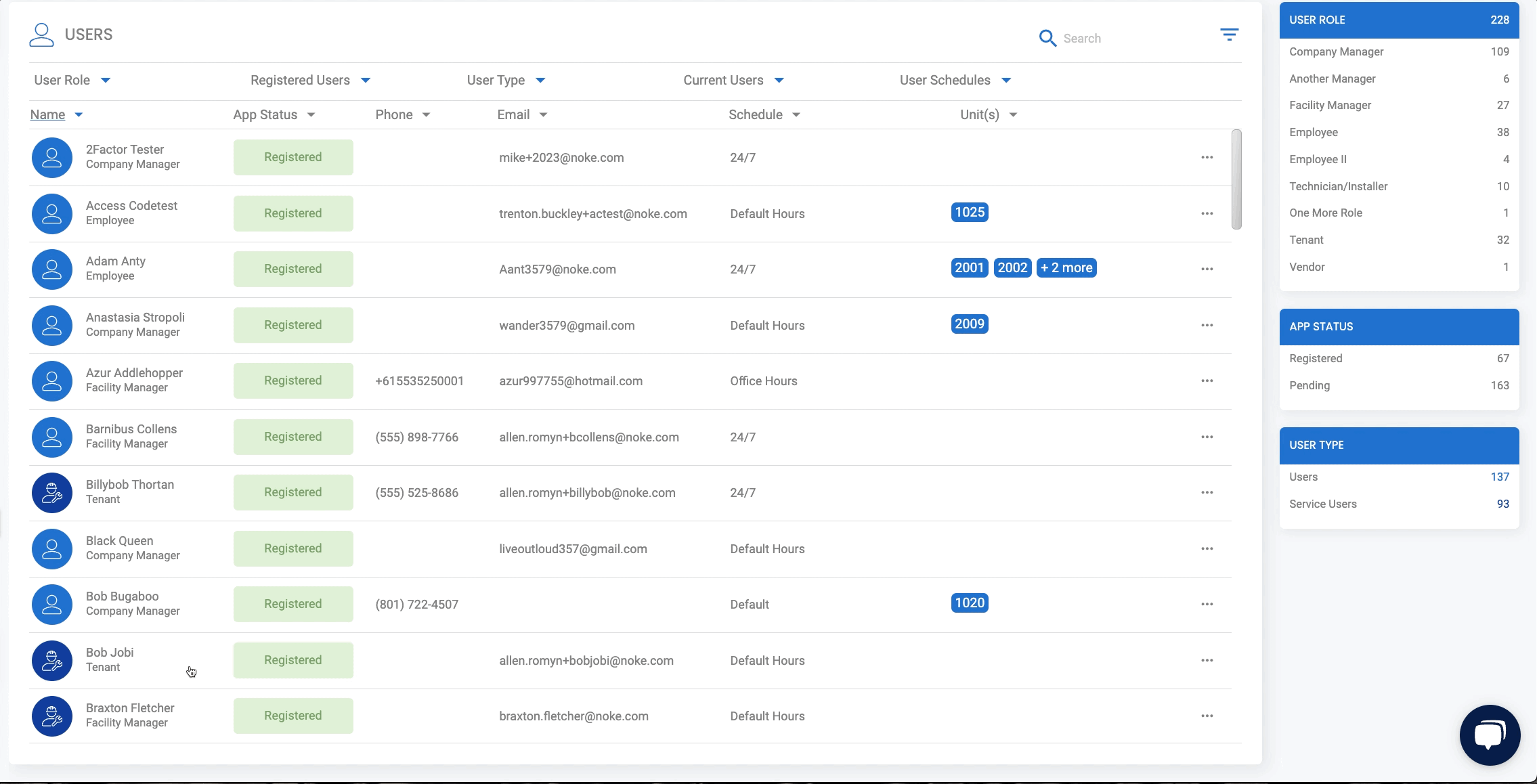 Notifications will come through to users who have the permission Receive Facility Notifications.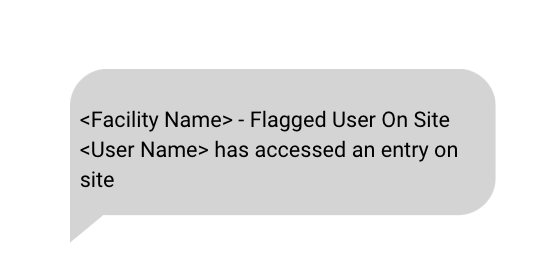 Permission Needed
Manage Users to turn on Notify setting
Receive Facility Notifications to receive a notification when the user is on-site.
If these selections are not visible, please reach out to an administrator to grant permission for your role type.
Click below to view tutorial(s):