Now Web Portal users can personalize their dashboard to prioritize which widgets they use the most. Dashboard widgets can be added, removed, and rearranged to each user's personal preference.
The Nokē Smart Entry Web Portal provides you with a customizable dashboard for at-a-glance monitoring of your facilities' most pertinent operations. We have created widgets that provide operational and informational monitoring of the day-to-day activities occurring at your facility.
Some widgets also let you quickly respond to events that are constantly changing and might require attention and response at a moment's notice.
To customize your Web Portal dashboard,
From the Home page, click the Edit Widgets pop-out button near the top-right corner.
To add a widget to your dashboard, click and drag a widget from the Available Widgets list to one of the three columns to the left.
To remove a widget from your dashboard, click and drag it from the left three columns to the Available Widgets list on the right.
To reorganize your dashboard widgets, click and drag them to wherever you want them to be displayed within the three columns on the left. (This is your display area.)
Click Save Changes from the Available Widgets list to update your dashboard.
(Watch the video clip below to see how it's done.)
Customized dashboards are personalized by each user and do not change the dashboard view of other users. If you manage multiple locations, your personal dashboard layout applies to all available facilities.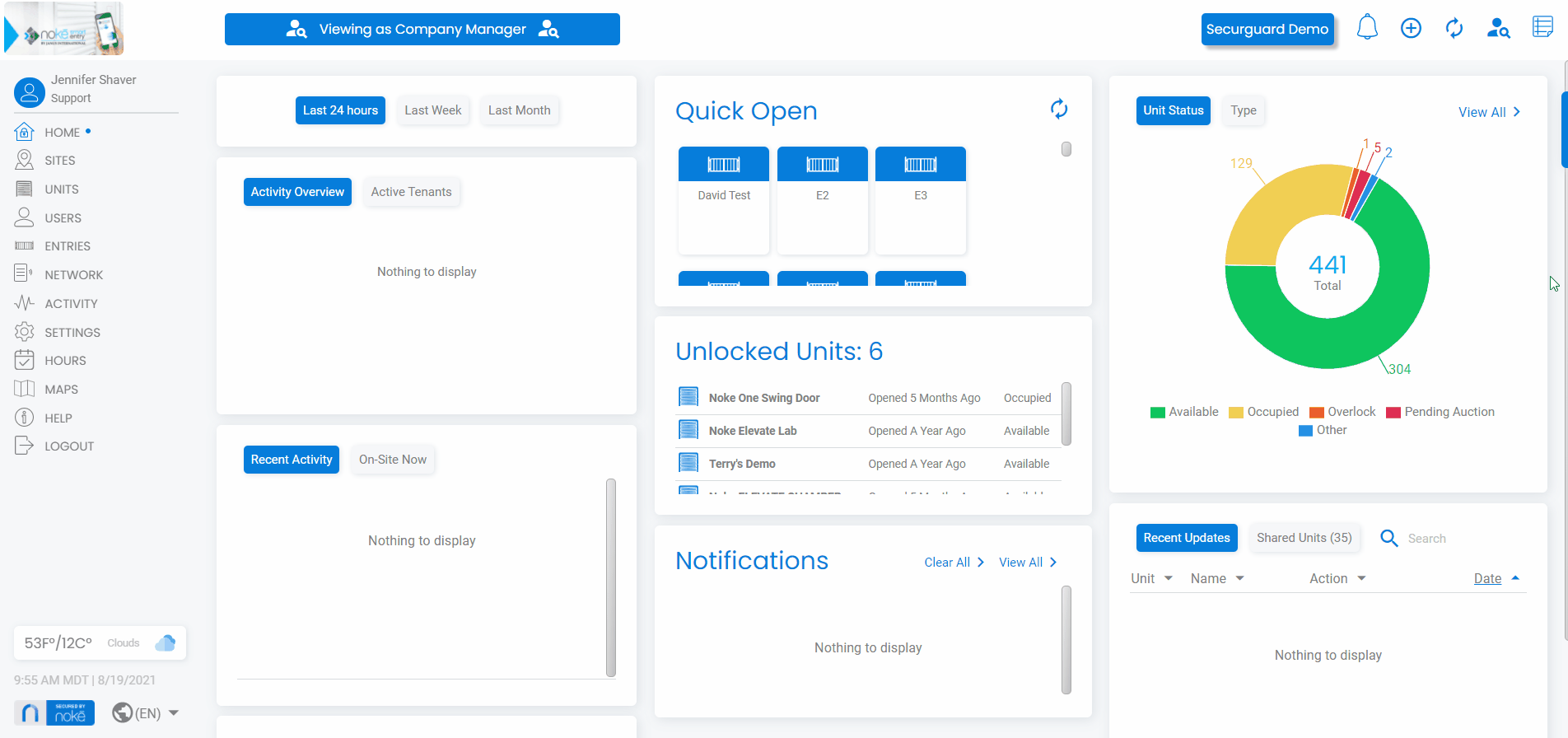 Place your most informative widgets near the top and group them according to their relevance to one another so you can quickly monitor and respond to activities and events occurring at your facility.