Since 2002, Janus has been serving the commercial sheet door market and self-storage industry. Don't let the date fool you though, our management team has been in the self storage building and steel door manufacturing business for more than 100 combined years. Inc. magazine has listed Janus International as one of the nation's fastest growing private companies for the fifth time in less than a decade. What do we attribute that growth to and what makes us stand out from the other door companies in the self storage industry? Here at Janus, we strive to be the absolute best and provide our customers with turnkey building solutions and the most advanced technology on the market. Here are a few quick ways Janus is a step above the rest: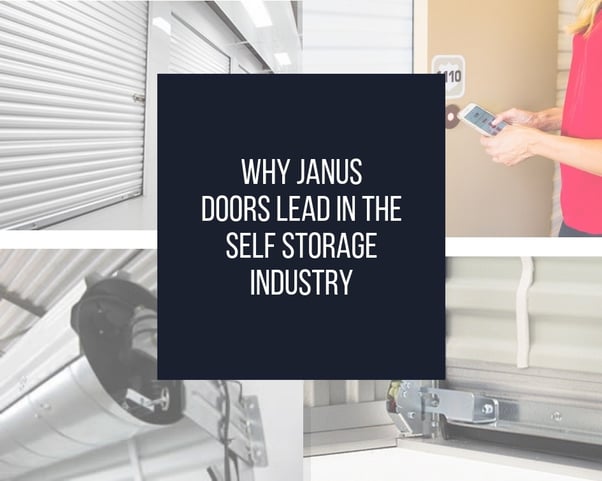 What Makes Us Different
There are many reasons why Janus stands out from every other steel roll up and swing door provider on the market today.
Better door design with quick installation

We offer a variety of products ranging from roll-up doors to hallway systems to new access control technology

Janus also provides professional packing to help ensure deliveries arrive safely and undamaged

Our doors last longer and are more reliable. Find out why here.

All of our doors are equipped with hemmed edges on components and cylindrical bracing on swing doors to guarantee safety





We also use a Super Durable Polyester paint that resists against flaking, cracking, or peeling

Our team is extremely knowledgeable and we work with a number of industry financing partners and our access control system integrates with the industry's leading software providers

We aren't just a door provider: from our SecurGuard Smart Entry System to relocatable MASS units to to our R3 programs to help you restore, rebuild, and replace, we're committed to adding value to your self storage facility
Longevity of Janus Doors
Janus doors are durable and can withstand a great amount of wear and tear. Our doors are made of grade 80 steel that prevents dents and dings providing longer longevity. Our design also contains a dead axle, disc wheels, enclosed pre-greased springs, and quality paint coating. Janus doors have been known to last several years at a time without any complications. With our outstanding features, it eliminates the need for upgrades or additional charges, allowing you to save money and increase your profits. Why settle for a company that offers anything less?
Warranties
Commercial Roll Up Doors have a one year warranty (including hardware and fittings)
Self-Storage Roll Up Doors have a three year warranty (including hardware and fittings)
Our Super Durable Polyester paint has a 40 year limited warranty
For more information on our doors and products click the link below