If you've stayed at a Marriott or Hilton hotel recently, you've probably had a slightly different experience when it came time to check in. These two leading hospitality chains (along with a few other, smaller hotels) have completely revamped the way customers interact with their hotel reservations and room access, and they've done it by heading to the cloud. By putting the focus on customer experience through an app, these business titans have placed control right in the palm of their hotel guests – and in the process, saved their own company both time and money.
What convinced these top hotel operators to go the way of the cloud and flip this industry on its head? Because they've seen the benefits firsthand. They know their customers, and they know what really kicks up the rental experience from ordinary to excellent: convenience. People who are trying to check into their hotel rooms are tired, they've had a long day of traveling, and the last thing they need is to stand in a long line at the front desk.
"Ok, that's nice," you're probably thinking. "But what does this have to do with self-storage exactly?" Good question, and can we be honest for a second? The self-storage business could really benefit by taking a look at other industries to see what everyone else is doing when it comes to technology and the customer experience. What better place to look than at two of the biggest hospitality companies in the world?
Let's get down to it! Here are some of the top elements behind the hotel industry's seismic shift to cloud-based systems, and what self-storage owners and operators can learn from it.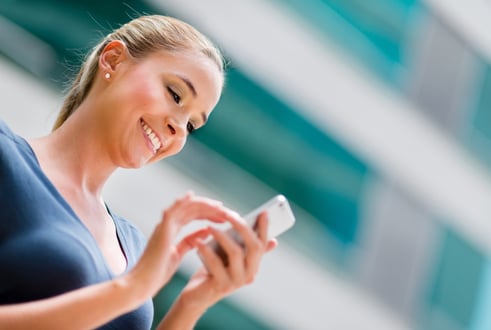 Digital keys. You can wave goodbye to those plastic room keys that used to deactivate when they got too close to your cell phone (remember when your Motorola Razr could ruin your life like that? The early 00's were a dark time). Now, you can unlock your hotel room via Bluetooth technology by just tapping a button on your smartphone screen and voila! You're in your room watching House Hunters before you know it, all without having to dig through the bottomless black hole of your purse looking for a piece of plastic that might or might not work.
Want to take that a step further? You can now ask Siri to unlock your door. (Available on Apple iOS12). Seems pretty safe to say that the future is here, and Marriott has harnessed its potential.
App-based check in. On the day of your check-in, Hilton sends a push notification from their app letting you know when your room is ready. This means a couple of things: First of all, you won't have to call the hotel and ask if you can check in early if your travel plans are running ahead of schedule. Next up, you can skip the long line at the front desk and check into your room just by using the Hilton app.
Mobile account management. Booking a room with points? Ordering a tube of toothpaste? Need luggage assistance? All this can be handled within the Marriott app. No more attempts to contact the front desk and accidentally being connected to the kitchen, no more awkward visits to the front desk in your pajamas trying to get toiletries you forgot to pack: the app is your ticket to a seamless experience so the rest of your stay can go smoothly.
Top notch security. One of the more concerning flaws with hotel room keys is the potential for those keys to be stolen, and for your room security to be put at risk. Now that your digital key is dependent on Touch ID access on your smartphone, you don't have to worry about your safety being compromised. The bottom line is that if you aren't the one holding your phone in front of your hotel room, that door isn't going to open.
These four pieces of Hilton and Marriott's strategies can give us a lot to think about as self-storage owners and operators. Our industry has only in the past few years taken a turn towards more technology-centric security and operation systems, but it's really important that we step up and make an effort to stay on track with current customer experience trends. The customers who visit self-storage facilities are the same people who interact with technology-forward companies every day – their expectations are high!
So take a look at how your self-storage facility is incorporating cloud-based systems into its customer experience strategy. Do you offer wireless access to units and the facility itself? Can customers rent their units and pay their bills online? Or are you still stuck with physical keys and meticulous gate codes? By investing in a cloud-based access control system for your business, you can bring about massive improvements for the way your customers interact with your facility.